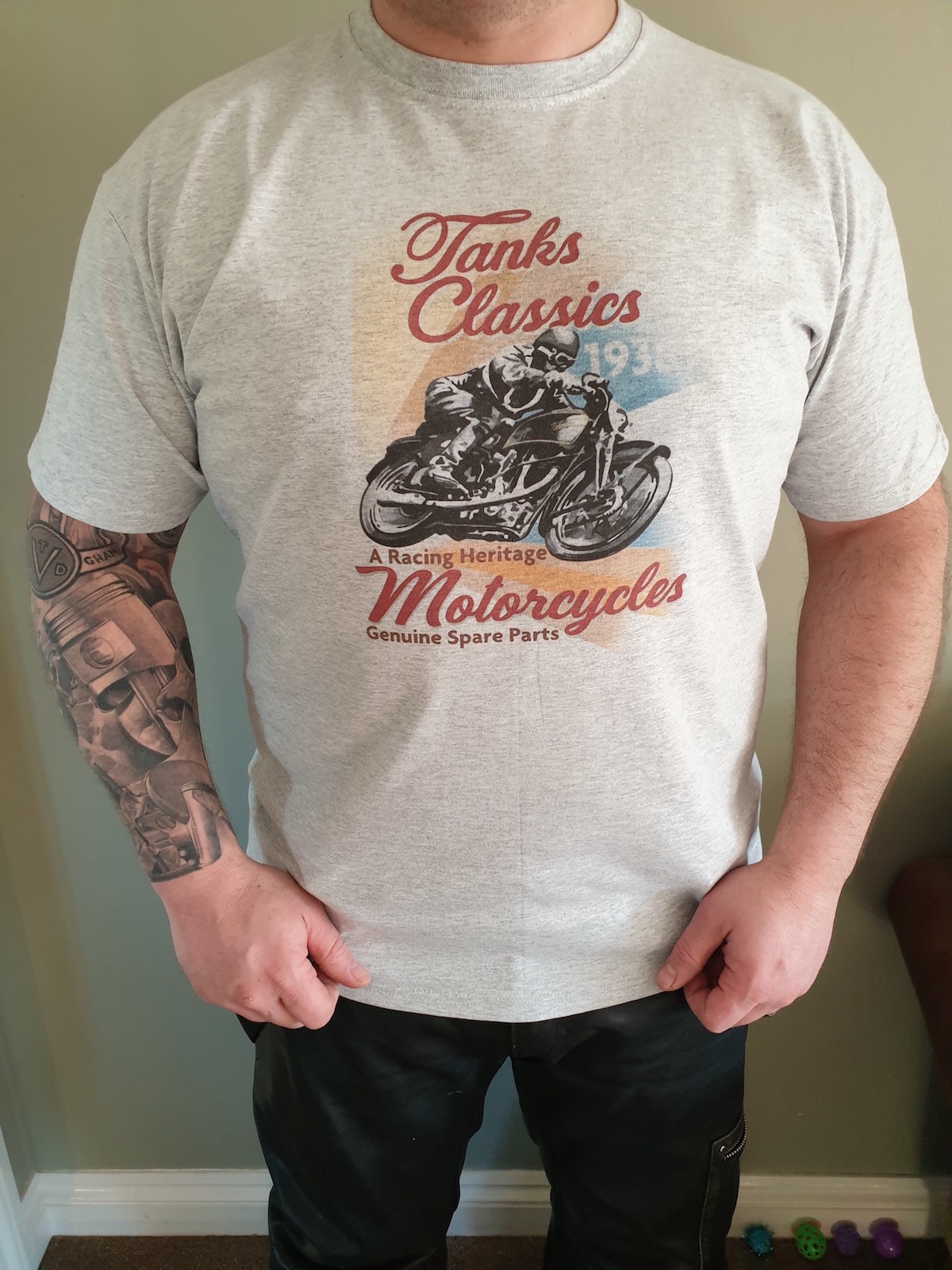 Warning: Undefined variable $tagList in /customers/7/8/7/velocetteclassics.com/httpd.www/blog.php on line 791
Velocette Clothing
| Posted on: | Category:
Our new t-shirt classic racing design logo with a Velocette MkVIII KTT ridden by Stanley Woods. Laser printed which gives that classic look. Quality premium heavyweight in Heater Grey colour
Available in the following Sizes: S 35/37" M 38/40" L 41/43" XL 44/46" 2XL 47/49" 3XL 50/52"