Day 4 San Benedetto Del Tronto - Assisi. Distance 254 Km
We would be moving hotels today, so suitcase pack up and down into reception after having a decent breakfast, although there is no need to go daft at breakfast time due to the amount of food that is provided throughout the day at the various stops, but I can't resist a good feed to start the day off! One of the truly amazing things, which could only happen in Italy, was the fact that we had several members of the Carabinieri (The Italian National gendarmerie) mounted on their Police motorcycle, who were part of the Giro for the whole event. As we approached the bigger towns or junctions onto larger main roads, the Carabinieri were there with lights and sirens blazing, gesticulating at motorists to keep out of the way as we went through full throttle (well normally 3/4 throttle for us) I could never imagine this being the case if this event was held in the UK, to be fair I've never been on a motorcycle event where this has happened before.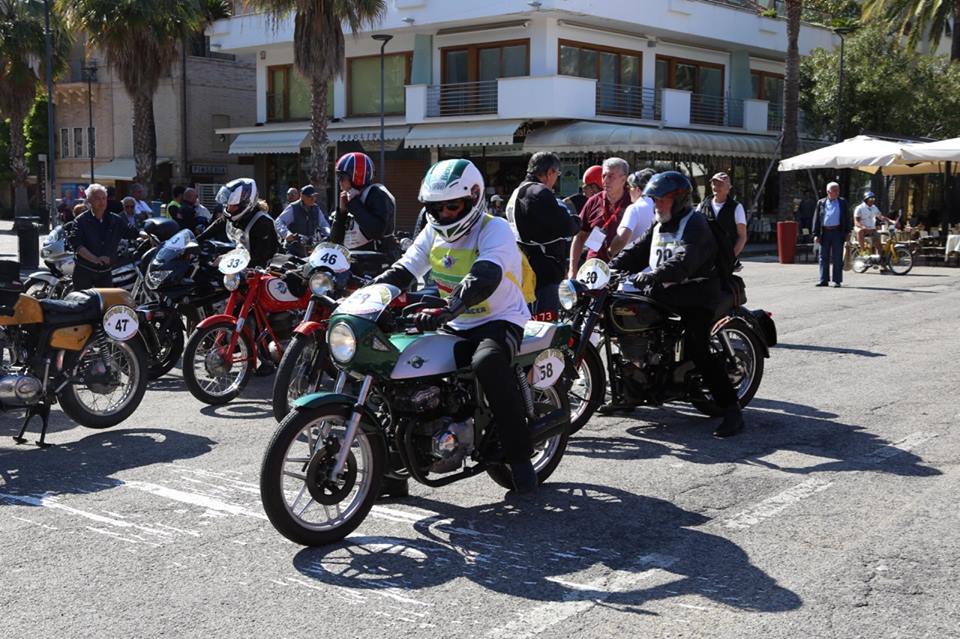 We were travelling between the regions of Marche and Umbria today, some very hilly sections today and back in 2016, this region suffered a terrible earthquake and even now some of the roads up the mountain were still closed and one of the villages that was part of the route was not accessible.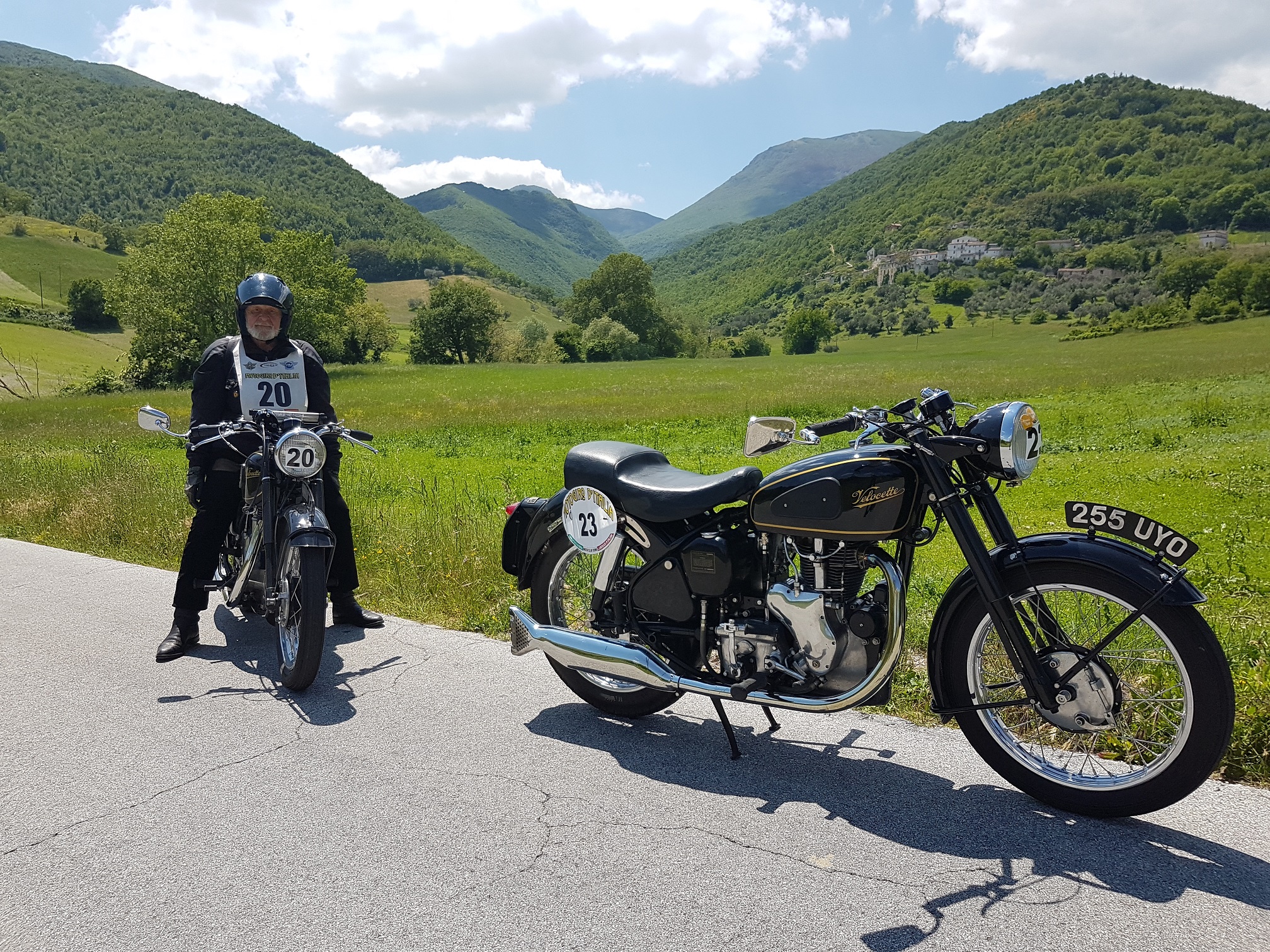 The sun was beating down again which just made the whole experience great as we never get two days in a row of dry weather back home up in Cumbria, so the big yellow thing in the sky each day was a welcome sight! Again, at each stop there were many people out to see the Giro come past, always interested in the bikes and offering encouragement. The local Motor club always put on a great selection of local produce for us to try. I am a cheese fan, so there was always some new variety for me to try. Here we are stopped at Cordivino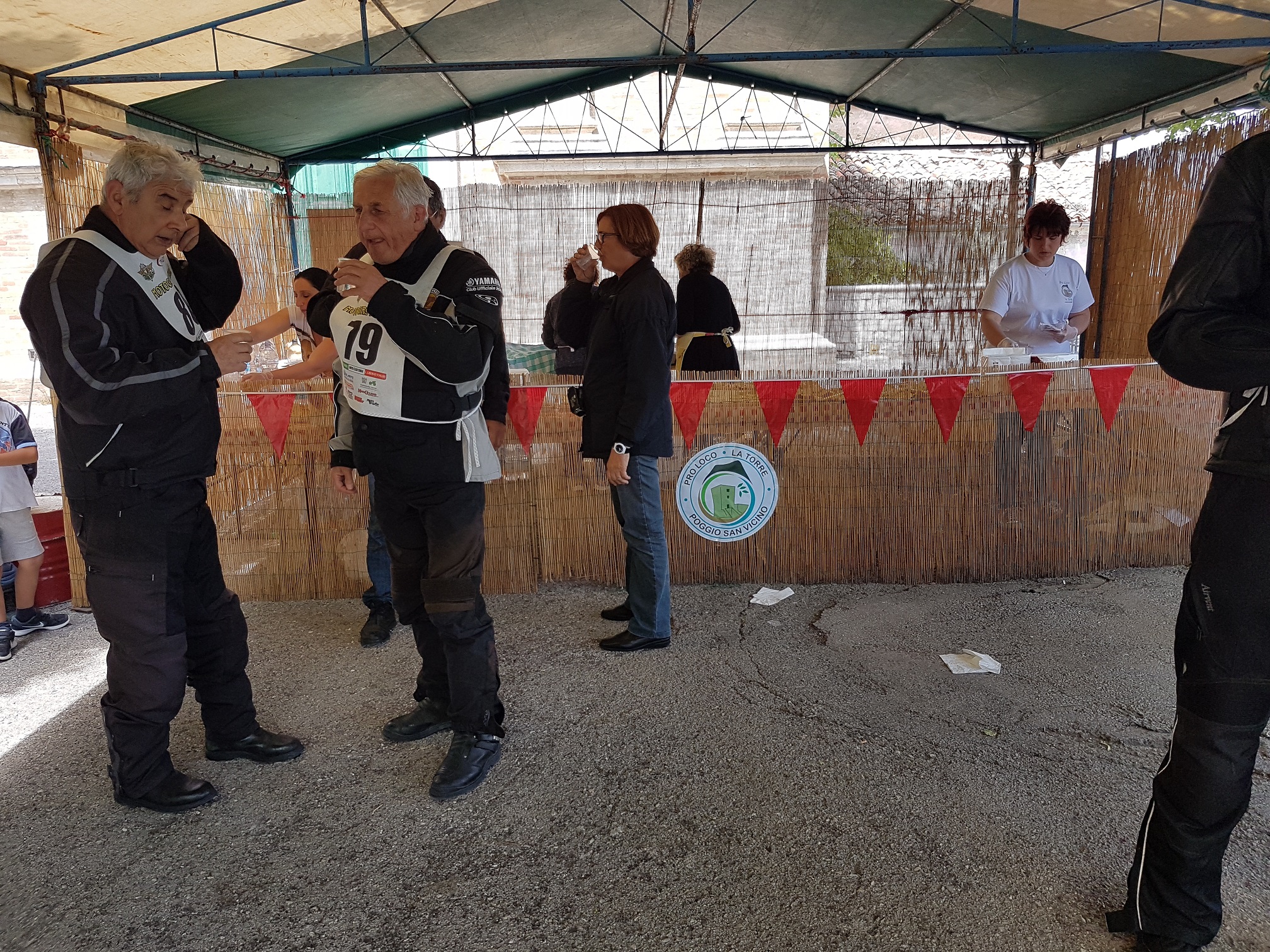 Our destination for today was Assis, as we wound through the countryside the views were just spectacular and if we were on a slower pace or not set to times, then Bill and I would probably have taken three days along this route. It would be a great place to come back to and explore on a more leisurely basis, although being part of the Giro meant you got to places you wouldn't normally be allowed to go I'm sure. Arriving at Assisi was a highlight, riding up the narrow streets, through small archways into the old part of the town centre, eventually arriving at the final special stage, which was just a straight line but a short section with a long time to move through it slowly, so a lot of balance and brake skills required.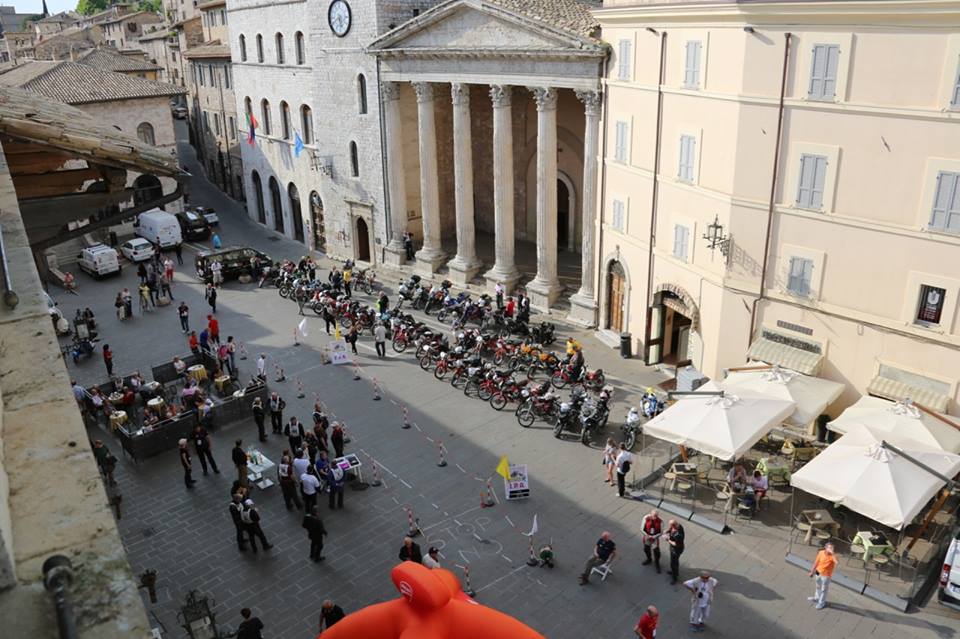 So after a long day, it was time to head to the hotel, which we always did as a group led by our Carabinieri friends.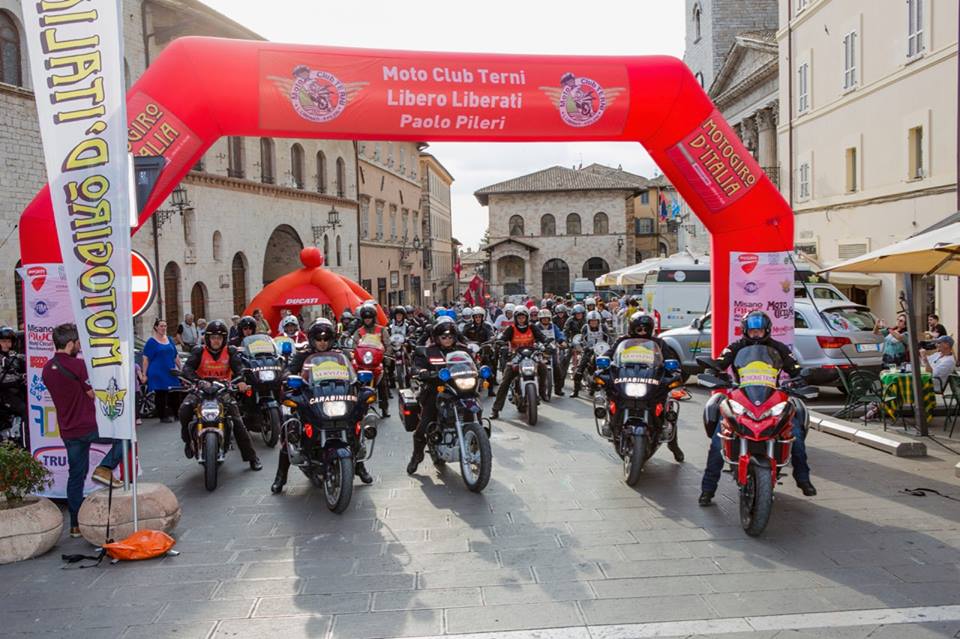 So tonight was completely different, because rather than beer and a cigar, I went Vino and a Upman Magnum Habana. You've got to mix it up!