We have just become stockists of SHORAI batteries. These are claimed to be the World's Lightest, strongest Powersports batteries and are used by many top race teams. We had been looking for an alternative to the sealed/AGM 12V batteries that we had been using with the Alton electric starter kits that we were fitting to customers bikes as we were never that happy with either having the larger 12v battery on open display on the battery platform, or having to use a large plastic box to hide it in - basically you were always drawn to the massive battery that was now on display on the nearside of your Velo, which was a little unsightly in our opinion. So we have now been using these Shorai batteries alongside the Alton Electric starter kits that we also stock and supply through our website. These little 12v batteries are the latest Lithium Iron technology and pack a powerful 220CCA or 14Ah which is much more than the 12v batteries that you normally see fitted. So they have more than enough power to crank over the Alton starter kit fitted on any Velocette, including a high compression Thruxton that we have just built. The batteries are quite expensive, but you soon forget this once you have fitted the battery in the standard battery box or easily in the Thruxton / Clubman toolbox on the nearside, as the look is much neater and still leave the bike with that 'standard factory' look.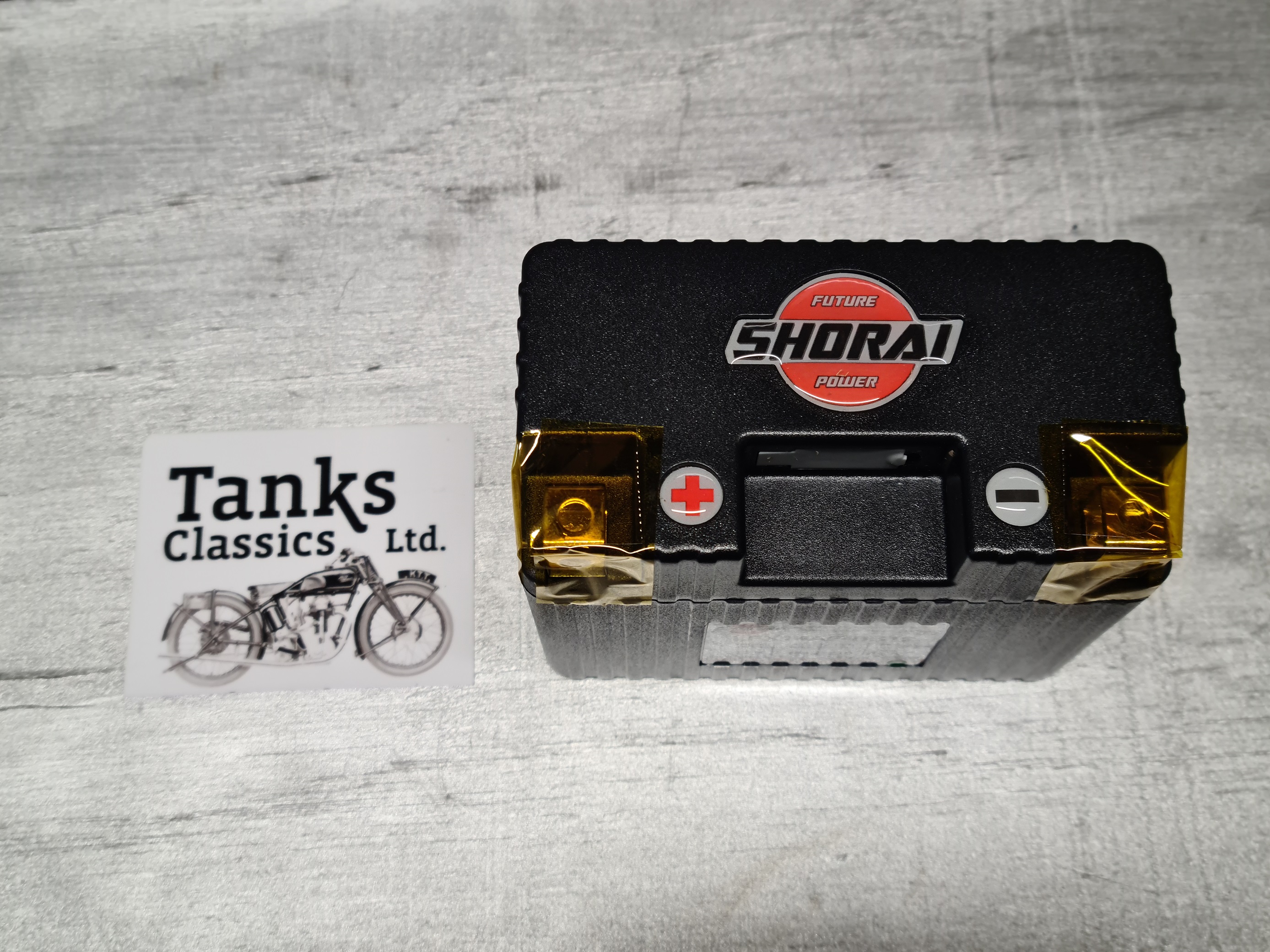 So if you are ordering an Alton starter kit from us here at Tanks Classics, then consider adding the Shorai battery as part of the electric start upgrade to your Velo. Alternatively if you already have an Alton kit fitted, this would be a great modification to your electrics and reduce the weight of your bike setup considerably.
We also have the Shorai battery chargers in stock to go in your garage to ensure your Shorai battery is charged correctly as some of the older battery chargers are not compatible with modern Lithium batteries, please ensure you check this before charging.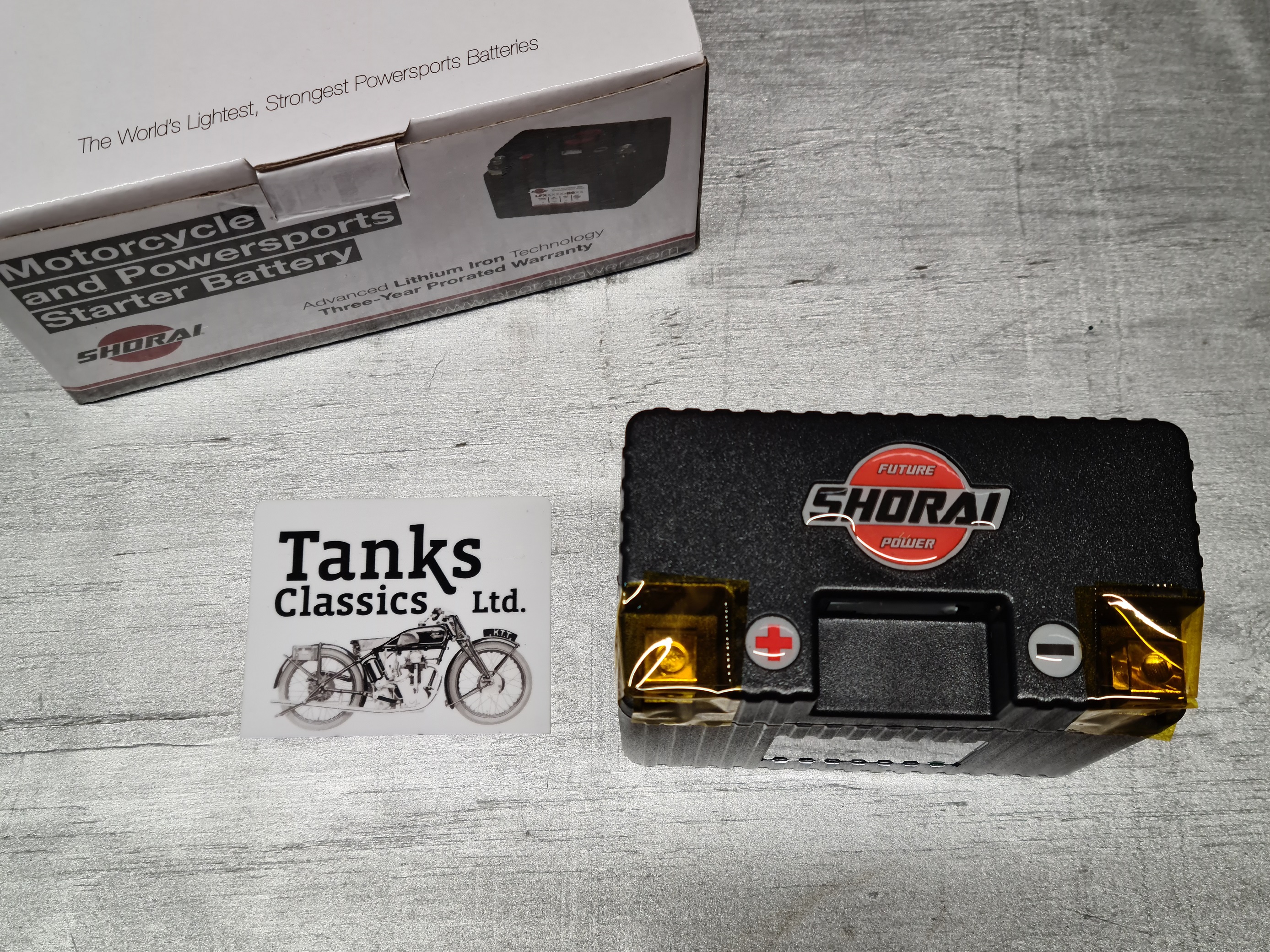 Please get in touch if you have any questions - mark@velocetteclassics.com
'Tanks Classics Ltd - Keeping Velocettes alive and on the road'