Hello everyone, I hope you are all keeping well and are slowly getting back out on some bike runs? Having been on the last Zoom committee meeting for the Velocette Owners Club, we talked about getting some of the local club runs organized once again and advertised in Fishtail, so hopefully myself and Bill will be able to have a day or two off (if we can get our leave approved!!) and get some Velos out that haven't seen daylight for a while!
NEW PARTS FOR SALE You will now find on the website for sale, some new parts that haven't been available and are now in stock. Firstly we have the two front mudguard stays for the MAC and MSS swing arm models, fitted with the ribbed front mudguard. These are part numbers FK157/14 and FK157/16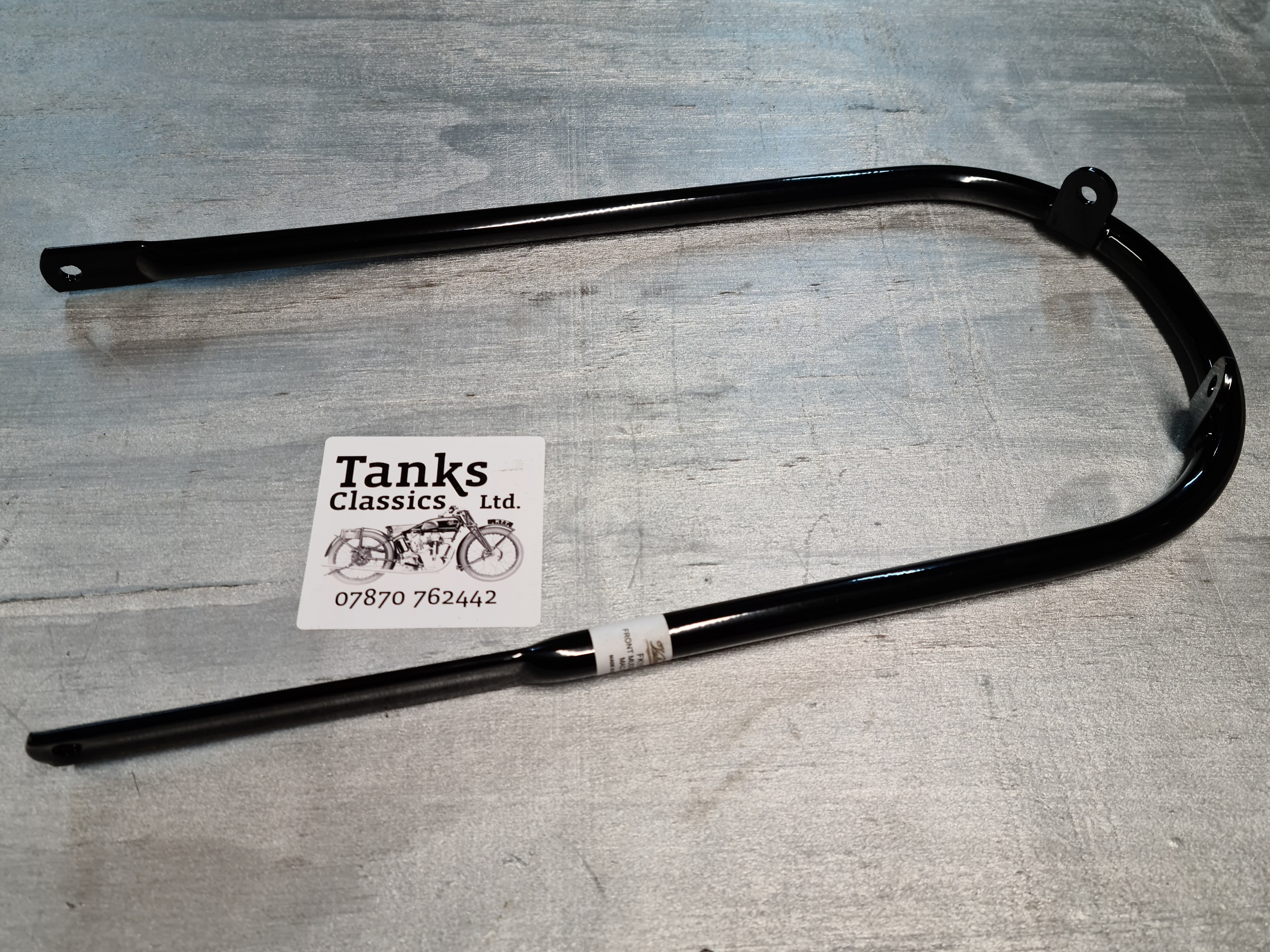 FK157/14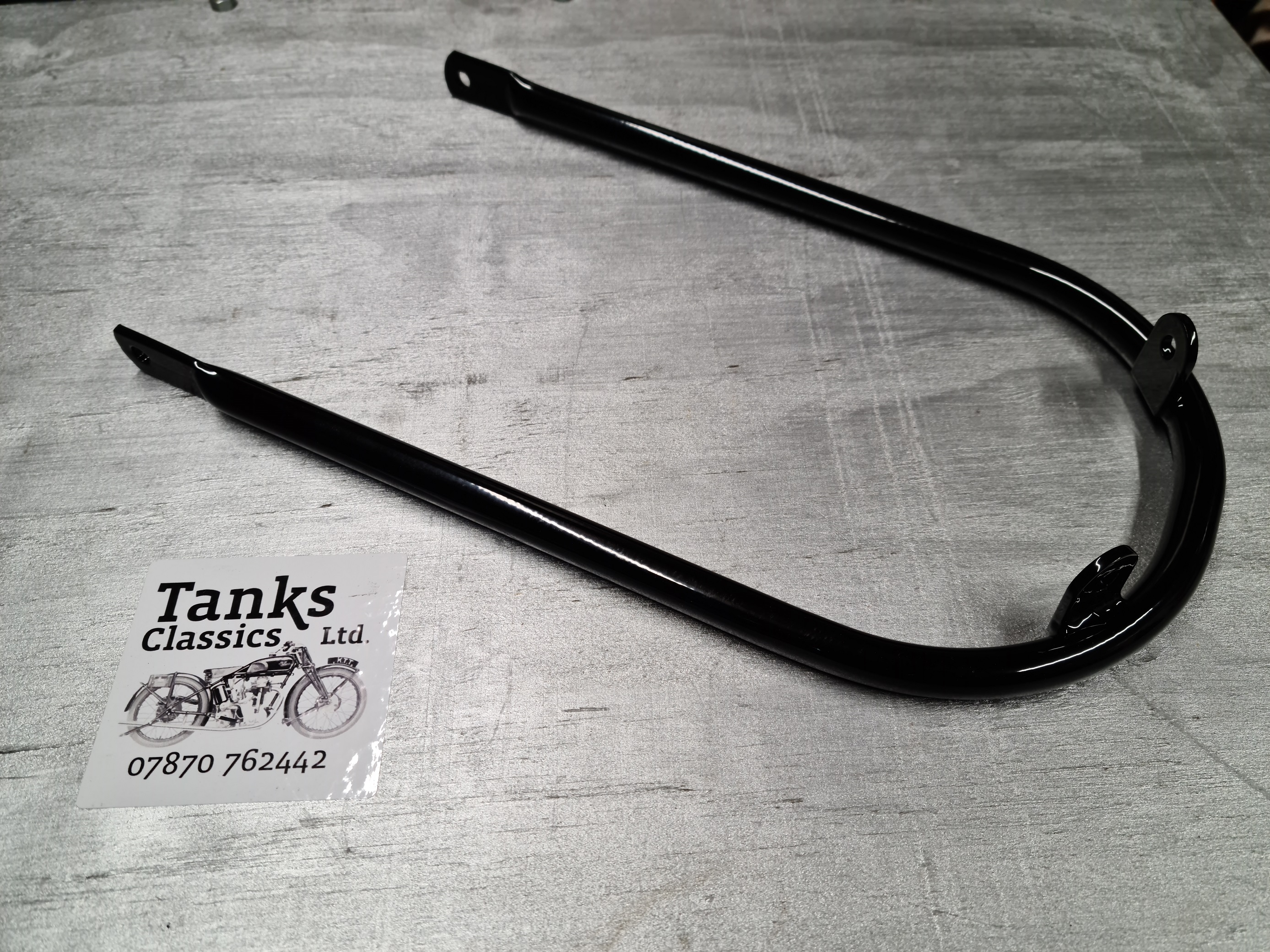 FK157/16
We also have the Miller Dynamo strap with Voltage regulator mounts - Part number E6/4AS This has the two threaded holes to screw the small Miller voltage regulator on top of the strap, like on the early MAC and MSS models.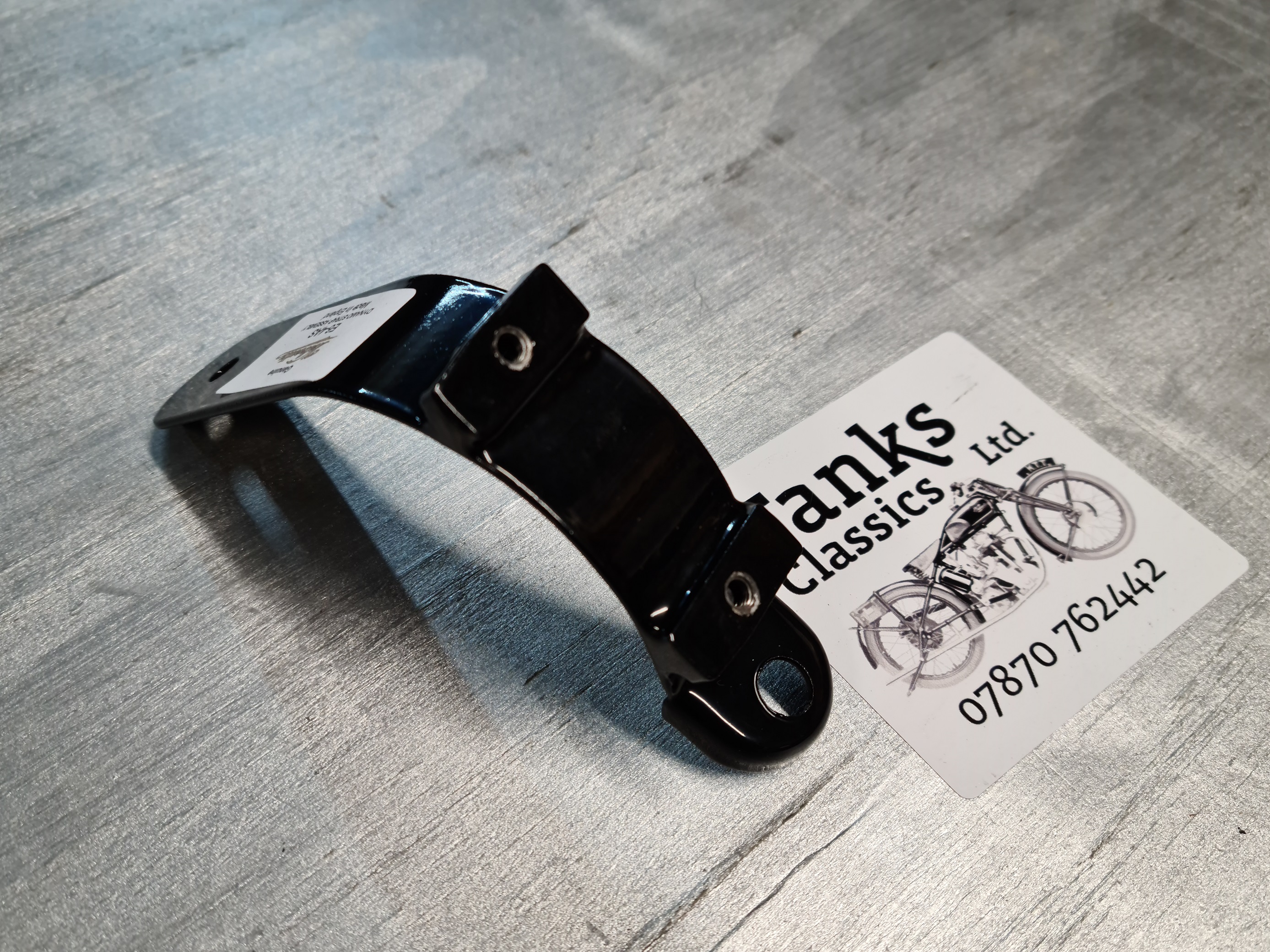 A totally new part for all Velocette models fitted with the Velocette front forks, is a new Progressive Fork Spring. Just like the more modern fork springs found in bikes from the 1970's onwards, these are a better spring than the original as you now have a spring that gives the same low level of resistance at low speed/low impact bumps however because of the increase in coil spacing at one end, as the level of force impacting the front wheel increases, the resistance increases more that that of the standard spring, giving a stiffer action under heavy load/Impact. So for hard riding or riding with a pillion passenger, these springs will be better suited. They are available for standard forks, sidecar use (We use this for Clubman/Thruxtons) and also the longest version for the Scrambler models. They are a direct replacement part for the standard fork spring. See the website for further details and to order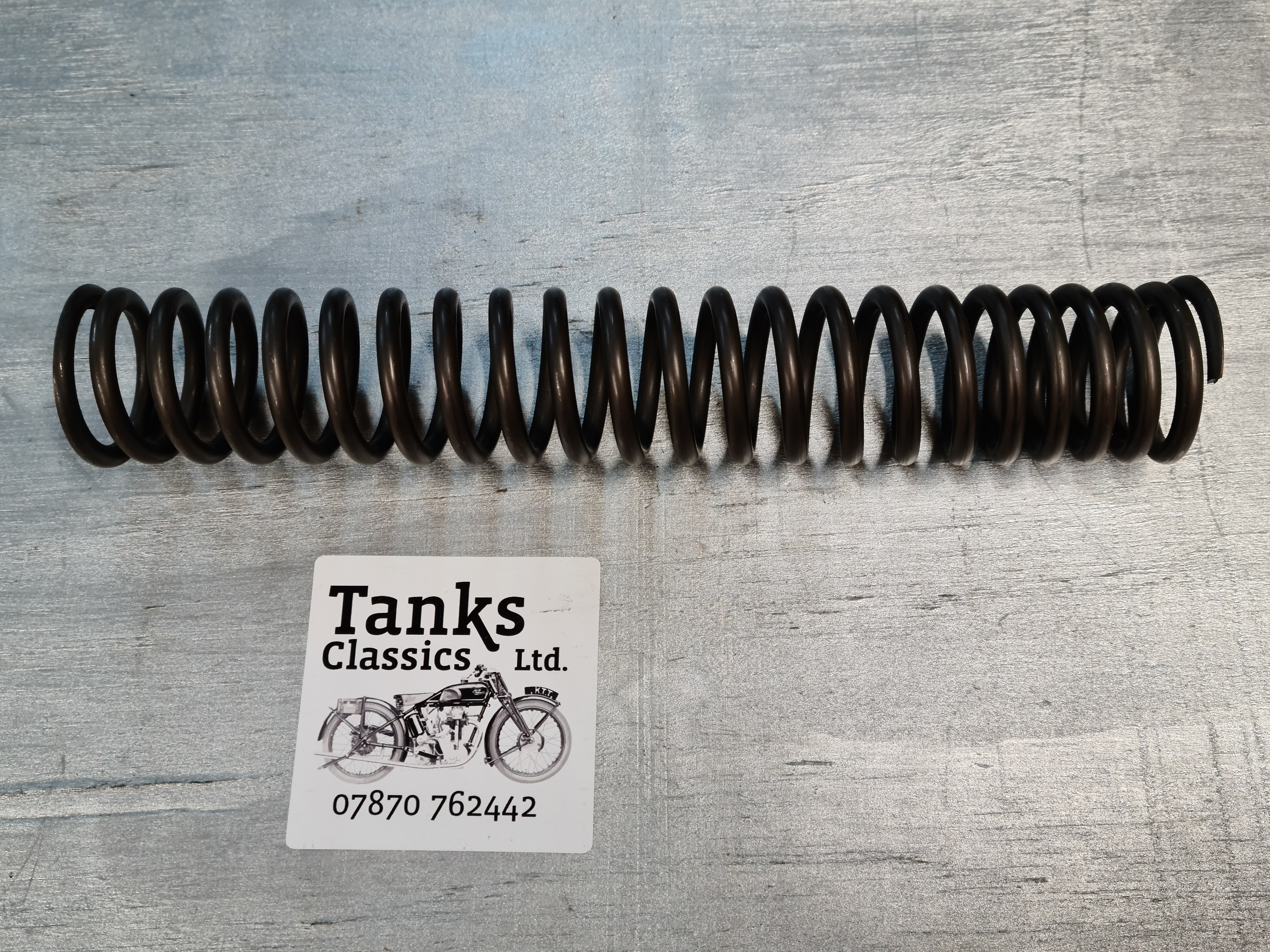 ALTON ELECTRIC STARTER KITS As previously announced, we are now distributors of the Alton Velocette Electric starter kit. We also now have a stock of spares, so if you already have a kit fitted but require replacement parts such as the 12v Voltage regulator, 12v Battery, One Way Clutch assembly, Shock absorber spring upgrade etc, then these are available either through the webshop or please get in touch for what parts you require. Not only do we offer the starter kit for sale but we offer the service of fully fitting the electric starter to your bike, upgrading your electrics to a 12v system if required, option of changing to 12v LED bulbs along with any other work you may require. Your bike can be dropped of at our workshop where the work will be carried out and fully tested to ensure everything is working as it should before returning your bike to you when complete. Please get in touch for further details and booking your bike in for this upgrade.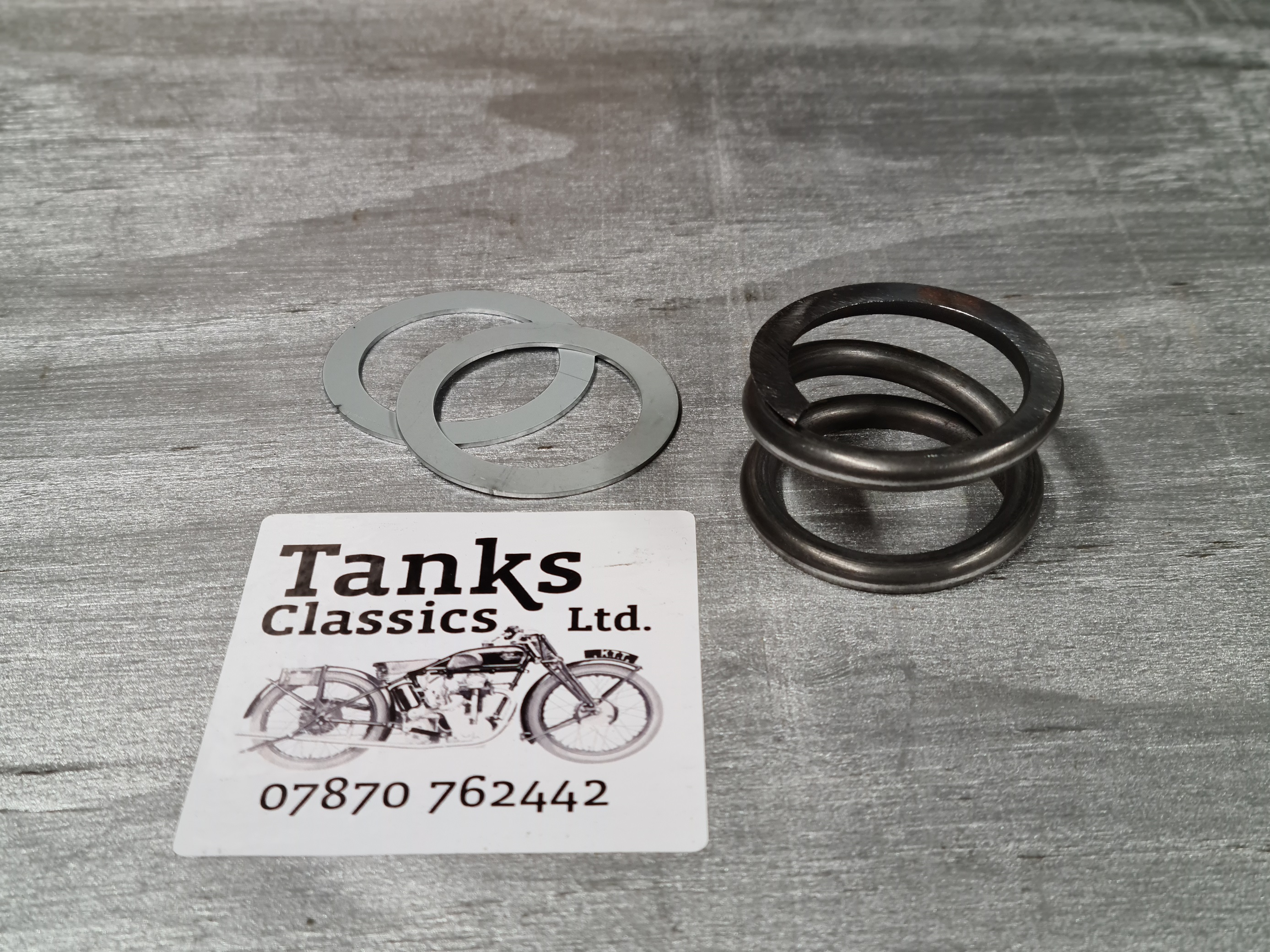 ESK10 - Shock absorber spring conversion
Please email us at mark@velocetteclassics.com
Safe riding