Velocette Clutch - Chainwheel and Bearing
| Posted on: | Category:
Velocette Parts
There have been a few forum posts regarding the Velocette chainwheel MAS105 and the fact that the central bore is too small to allow the chainwheel bearing C26AS to fit inside.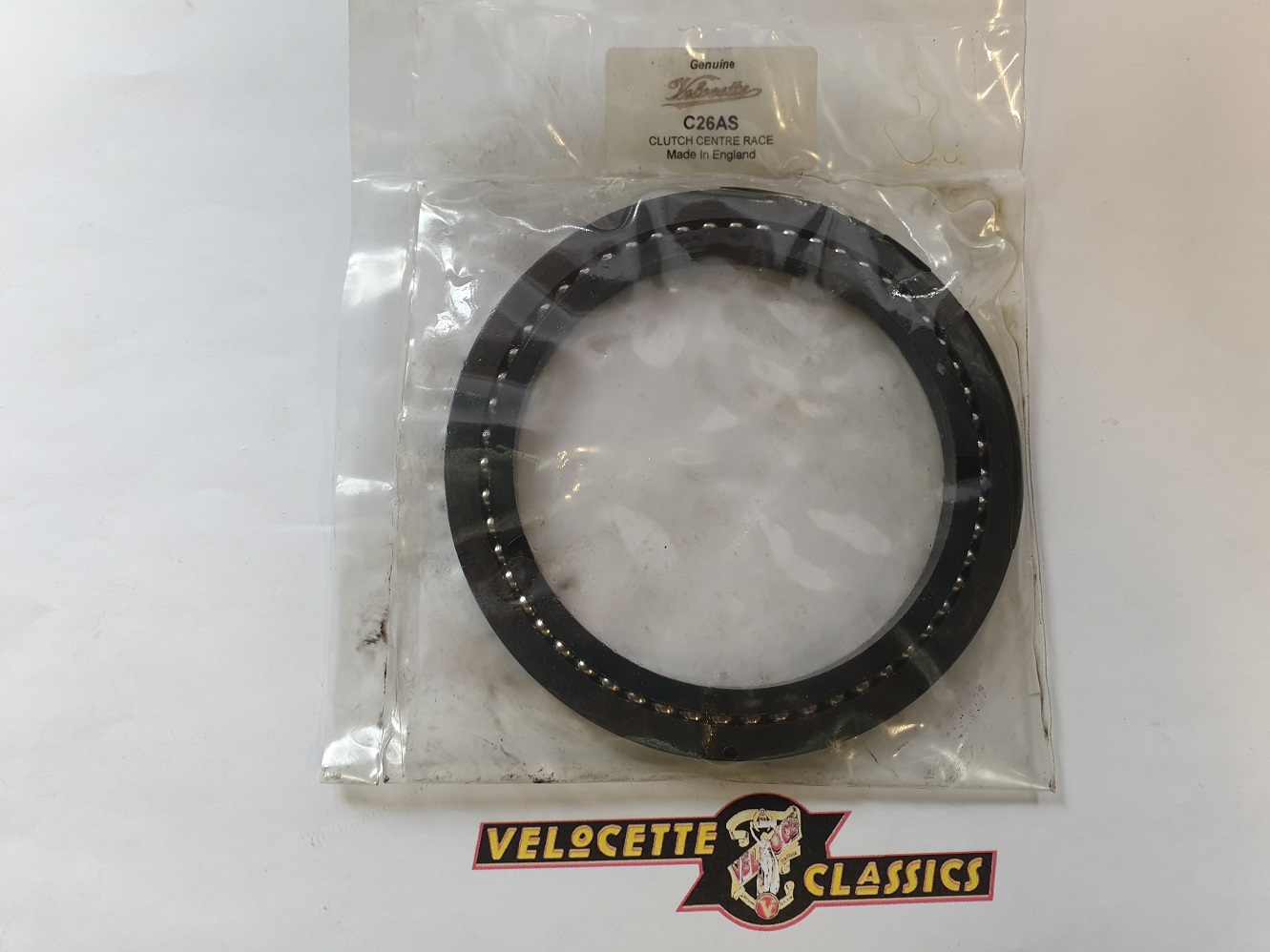 There are a couple of reasons for this. The MAS105 9 plate chainwheel is made to the original drawing specifications (however the friction inserts have been replaced with a much better full surface bonded friction material) but it is made towards the upper limit of the allowable tolerances. This is too ensure that the C26AS bearing is a good tight fit when pressed in, otherwise there might be the situation where the new chainwheel bearing is only a loose fit or may require bearing locking compound to be used.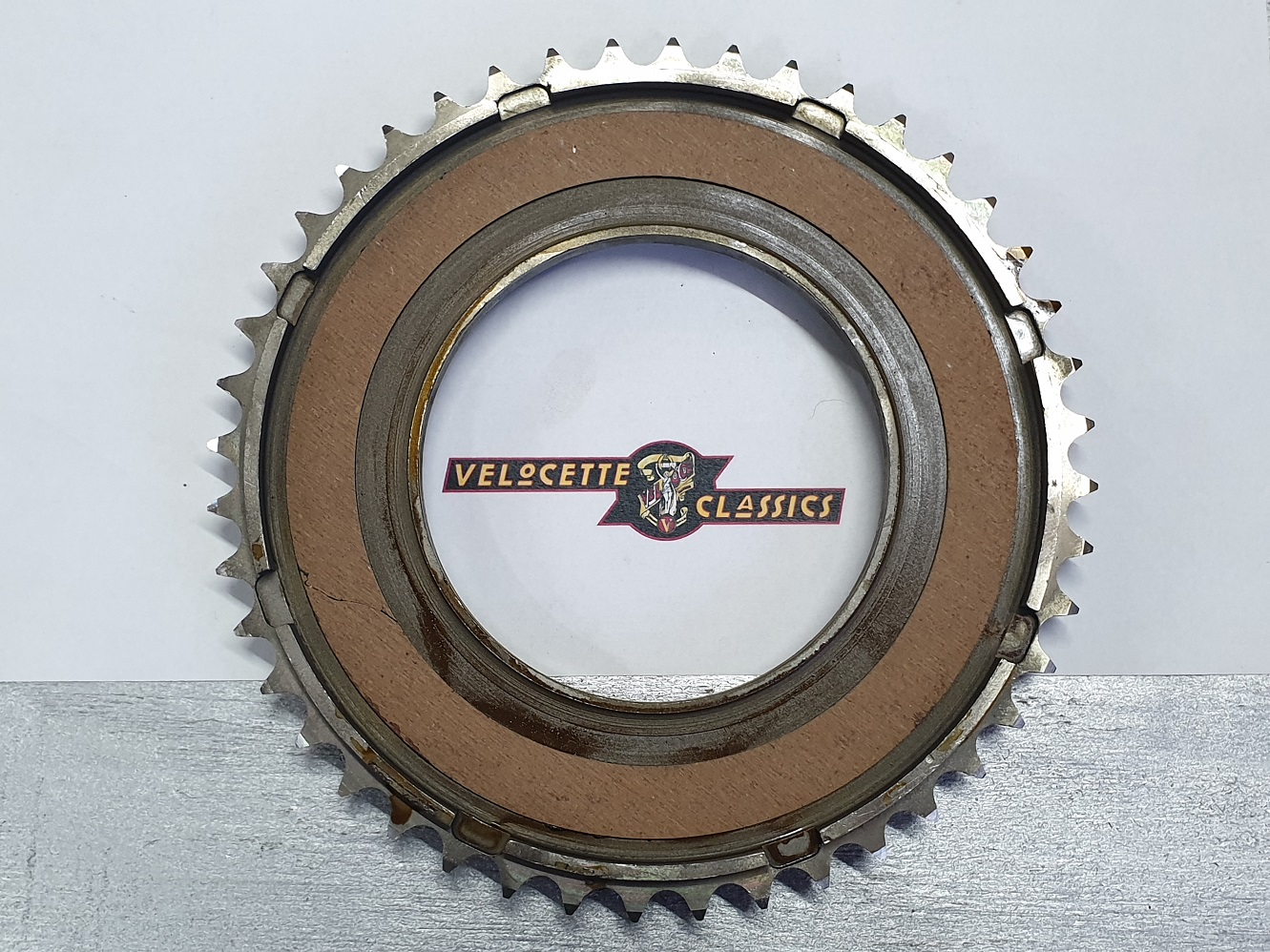 The C26AS bearing is a Velocette specific bearing and is again made like the original which has quite a thin wall to the inner and outer race. So if this bearing is hammered into place like I have seen many times, then the outer wall can become distorted resulting in a tight bearing and will cause unnecessary wear. The bearing needs to be pressed in using a press and correct pressing tool. If the bearing is too loose it will work it's way out of the chainwheel towards the back of the clutch and the clutch will not work. I now have the complete assembly for sale, part number MAS105/2 which is the chainwheel and bearing already fitted. The likelyhood is that if your chainwheel is worn and the teeth are hooked, then the bearing is probably worn also and won'y run as freely as it should. The assembly is offered at a special price over buying the two individual parts.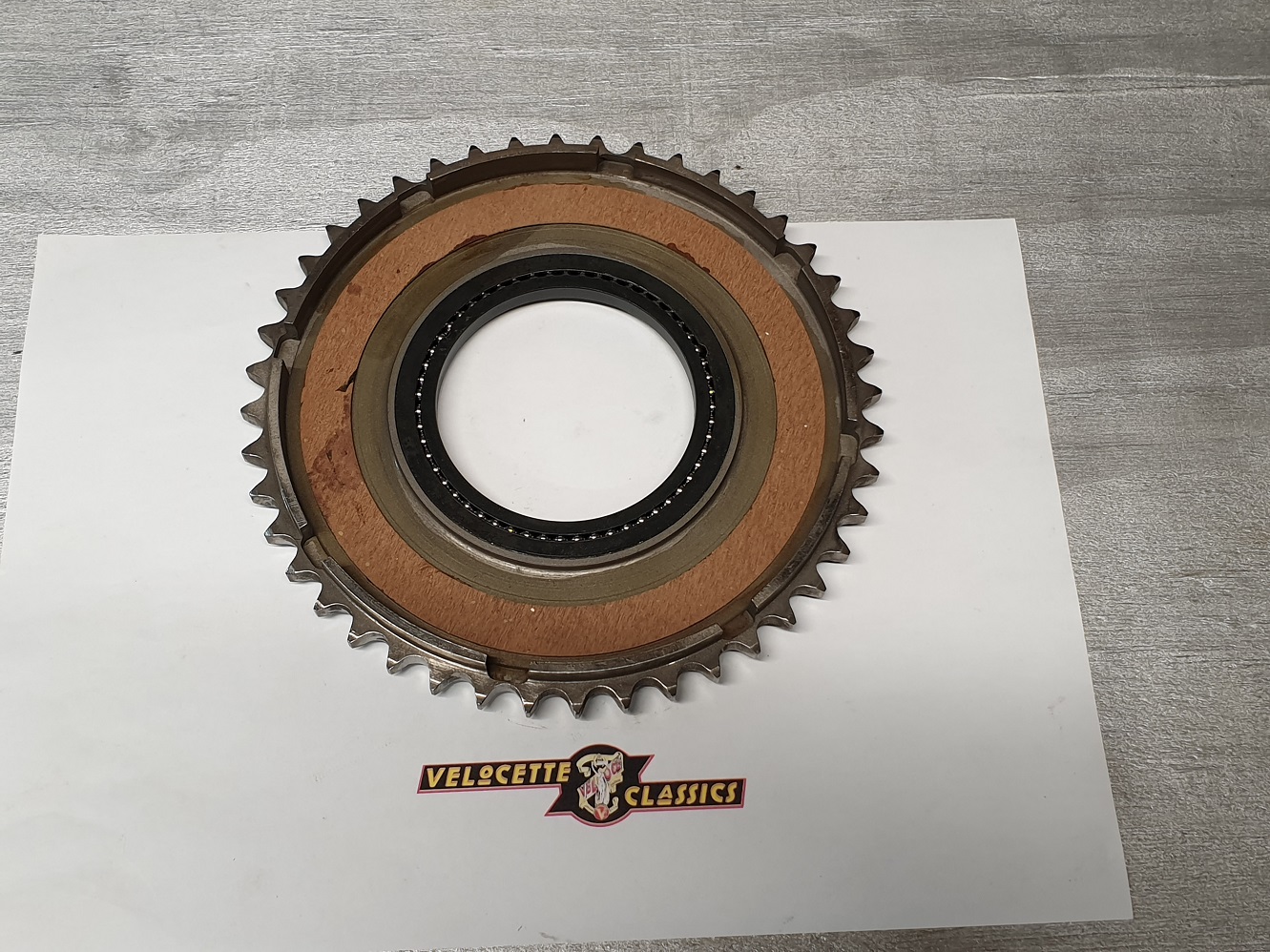 So they are an important part of the Velo clutch that shouldn't be over looked if you want everything to work as it should. I have just done over 14,000 miles on my 1954 MSS after a full restoration and the clutch has not needed any adjustment yet, which just goes to show that a well setup clutch is certainly very durable and isn't a major downfall of a Velocette as some people may lead you to believe!!