Trying to make these old British motorcycles drip 'less' oil is certainly one thing that people have been trying to do for years. A common place for the Velocette to weep oil from is the kickstart bearing housing, part number BK4.
The oil level in the gearbox when topped up to the correct level, means that when the bike is in use, it ends up sloshing just over where the kickstart ratchet goes through into the kickstart housing and because the ratchet is a slide fit into the housing, the oil can slowly pass the ratchet shaft and therefore drip out of the housing and down onto your nice hot chrome exhaust pipe, leaving the tell tale sign of a burnt oil line. So to help with this, I sell either a complete new kickstart bearing housing, part number BK4, with oil seal fitted from new or the oil seal on it's own, part number LE431, where by you can machine your current housing in order for the oil seal to fit snuggly. If you don't have the use of a lathe then I can machine this for you if your housing is in good condition ie the kickstart crank return ramp on the housing isn't badly worn, allowing the kickstart crank to go past the 12 O'Clock position upon return or not pulling the crank out enough on it's return, causing the ratchet teeth to catch the 1st gear pinnion on the layshaft.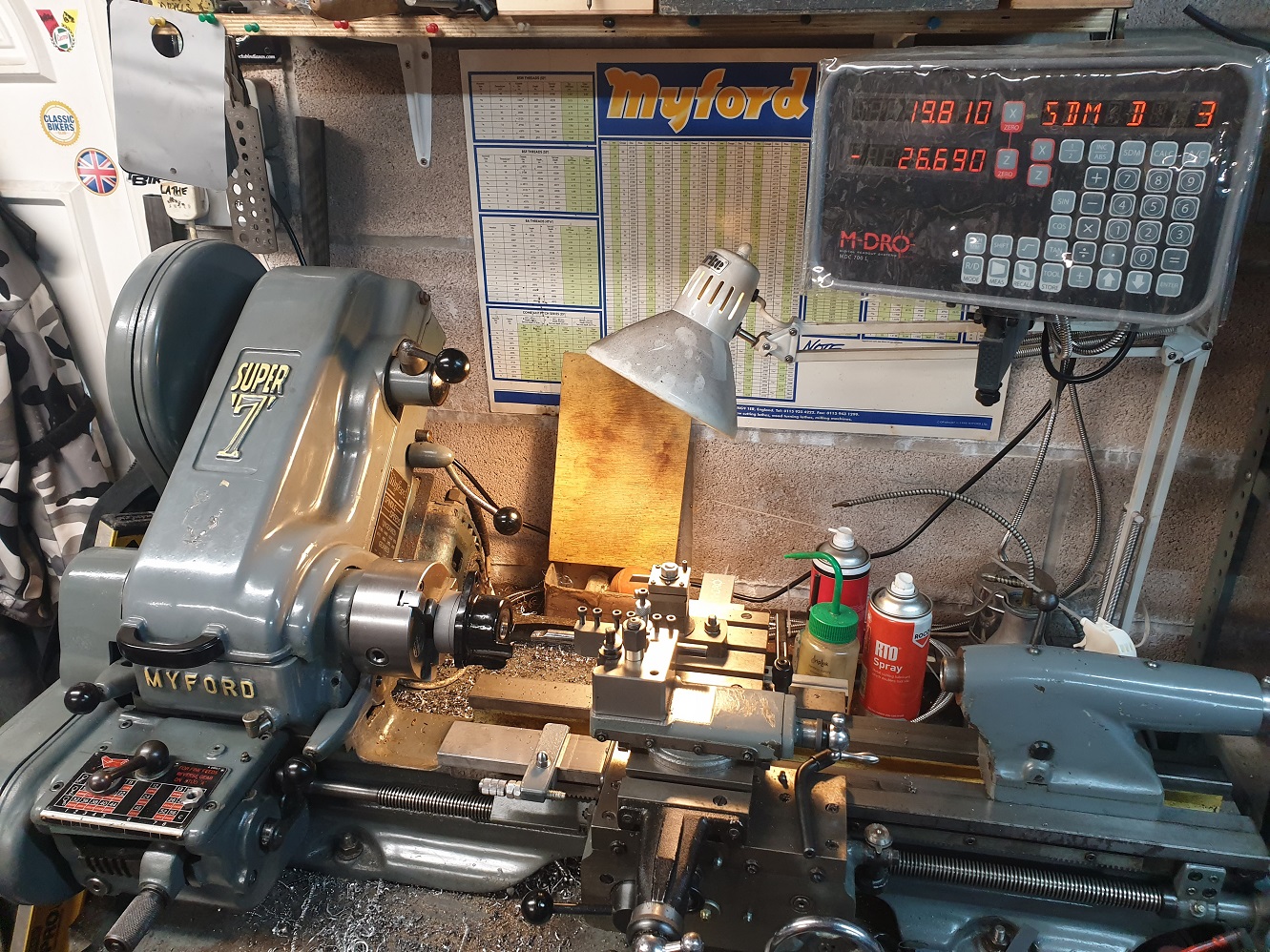 Firstly I mount the housing in the chuck and clock the centre bore so that it is running concentrically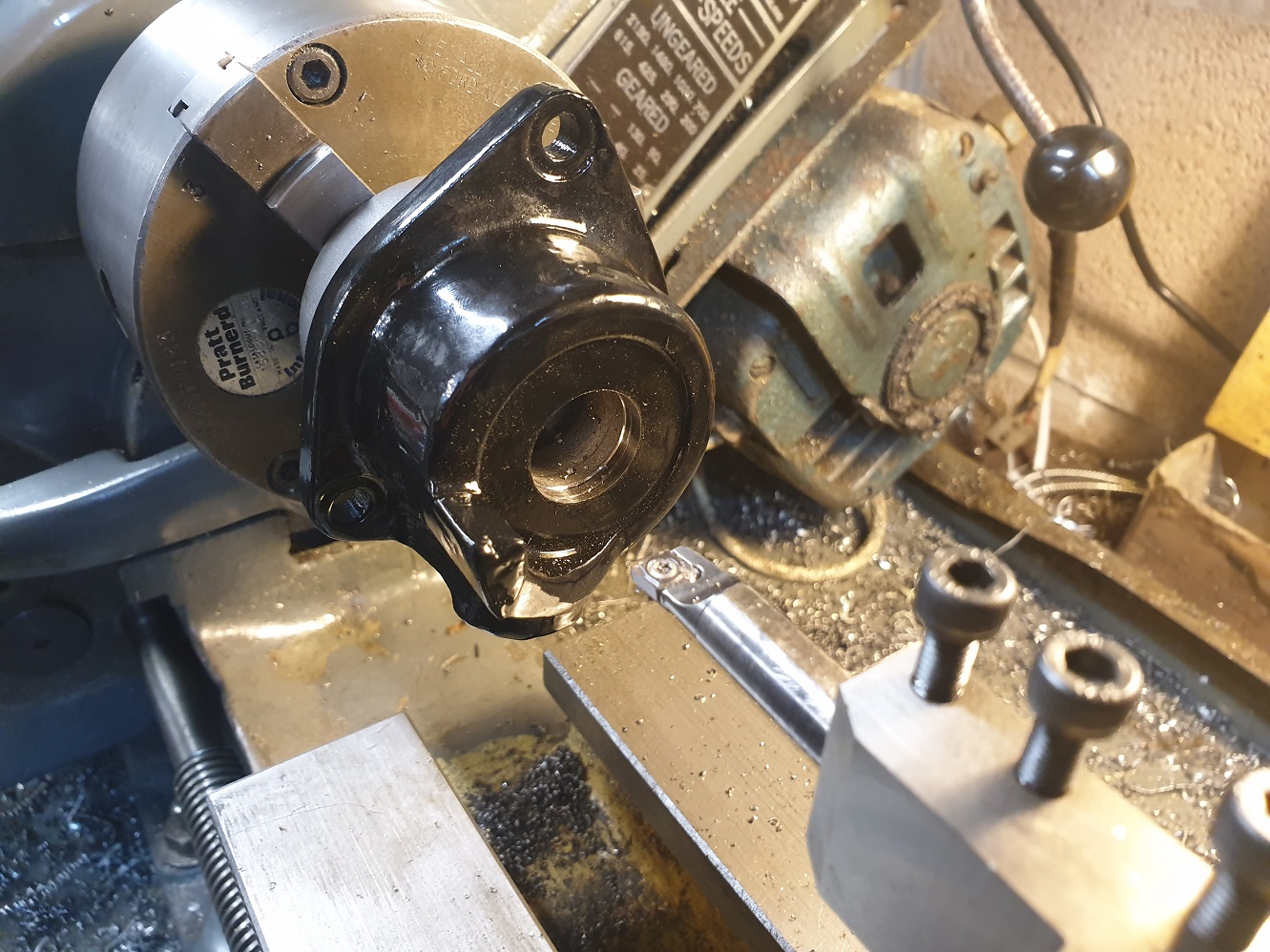 This is then bored out to the correct width and depth for the oil seal to be pressed in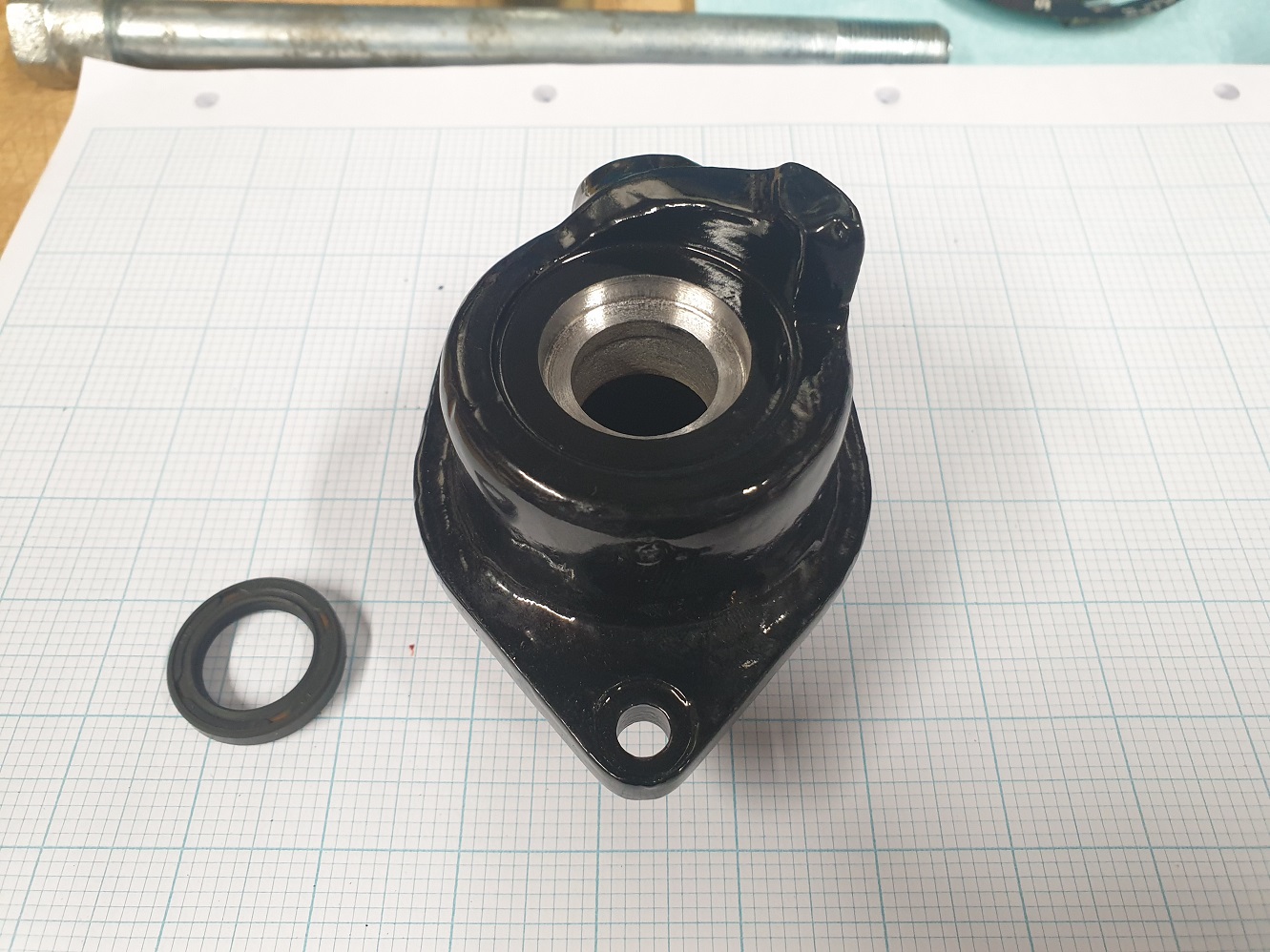 With the oil seal pressed in, I check that the kickstart ratchet is still a nice slide fit through the oil seal, a little oil needs to be applied to the oil seal lip to help this.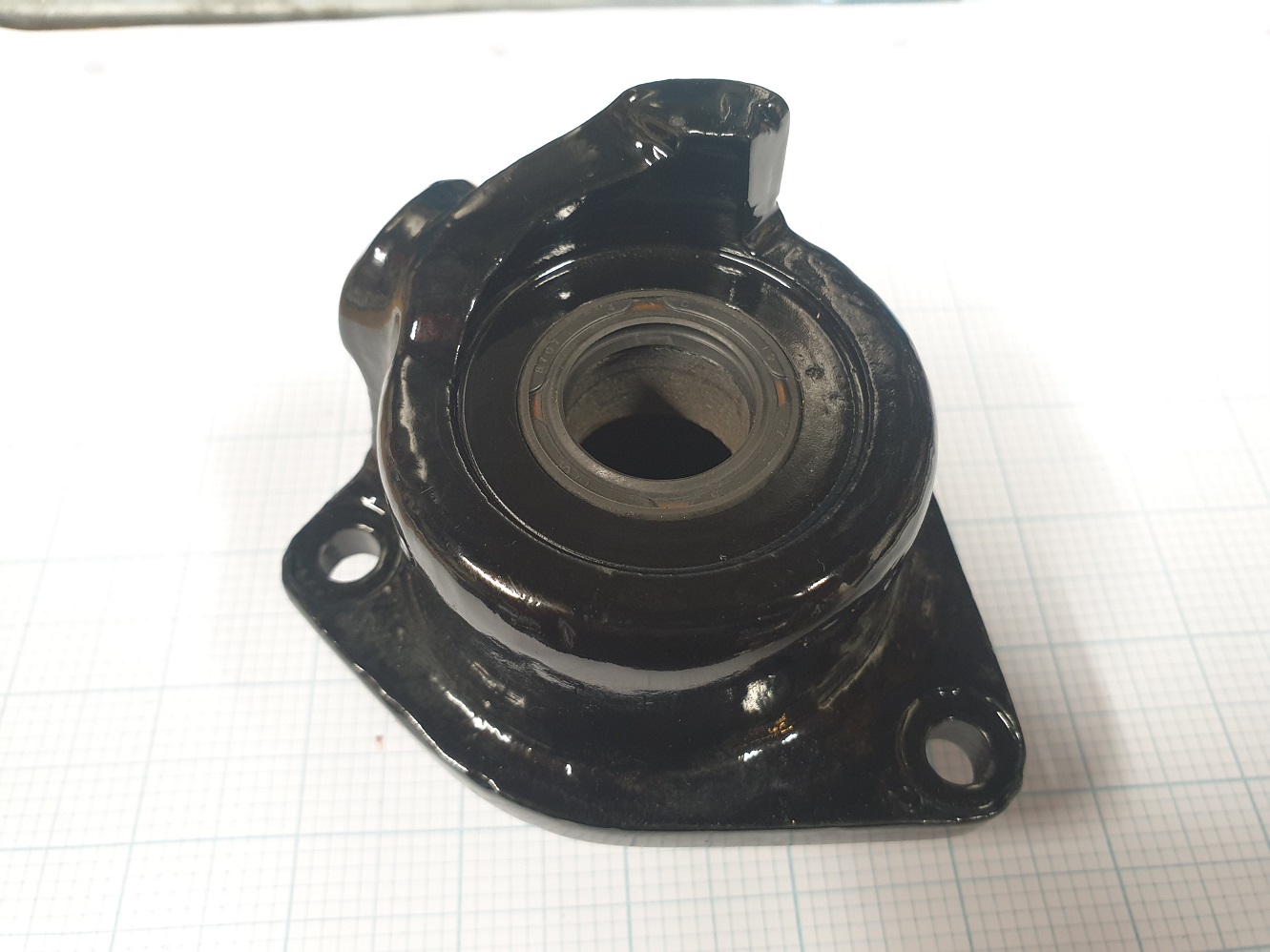 Once completed the housing is then ready to be assembled and fitted back onto the gearbox. You should now have one less oil leak on your Velo. One thing that I do get asked about is should there be a gasket behind the kickstart housing to seal against the gearbox, the answer is no, however I personally apply a small amount of clear thick grease to the mating face of the housing which also helps make a good seal between the housing and the gearbox front cover. At this stage it is also good practise to check the threads in the gearbox cover for the three fixing bolts as they get some stick over time and can become damaged. Helicoil kits at the ready!! All parts are available on the website. Please get in touch if you require any work to be carried out - mark@velocetteclassics.com