Velocette Parts - New Parts/Parts back in stock
| Posted on: | Category:
Velocette Parts
Hello guys, I hope you are all doing well and getting out a bit more on your Velos? Myself and Bill have been getting out the odd morning here and there, giving a few bikes their first runs out of the year, which is just unheard of for us so late on in the year because not only do we enjoy building and restoring these bikes, we love getting out and riding them. The 1936 MOV has been out and the 1937 KSS Mk II along with the 1965 Thruxton and 1954 MSS, which is definitely my favourite Velocette (to ride) for sure. I just wanted to let you know of a few items that are now back in stock, so check out the online parts shop on the main website
BK 5/6 Gearbox Mainshaft for the 12 series gearbox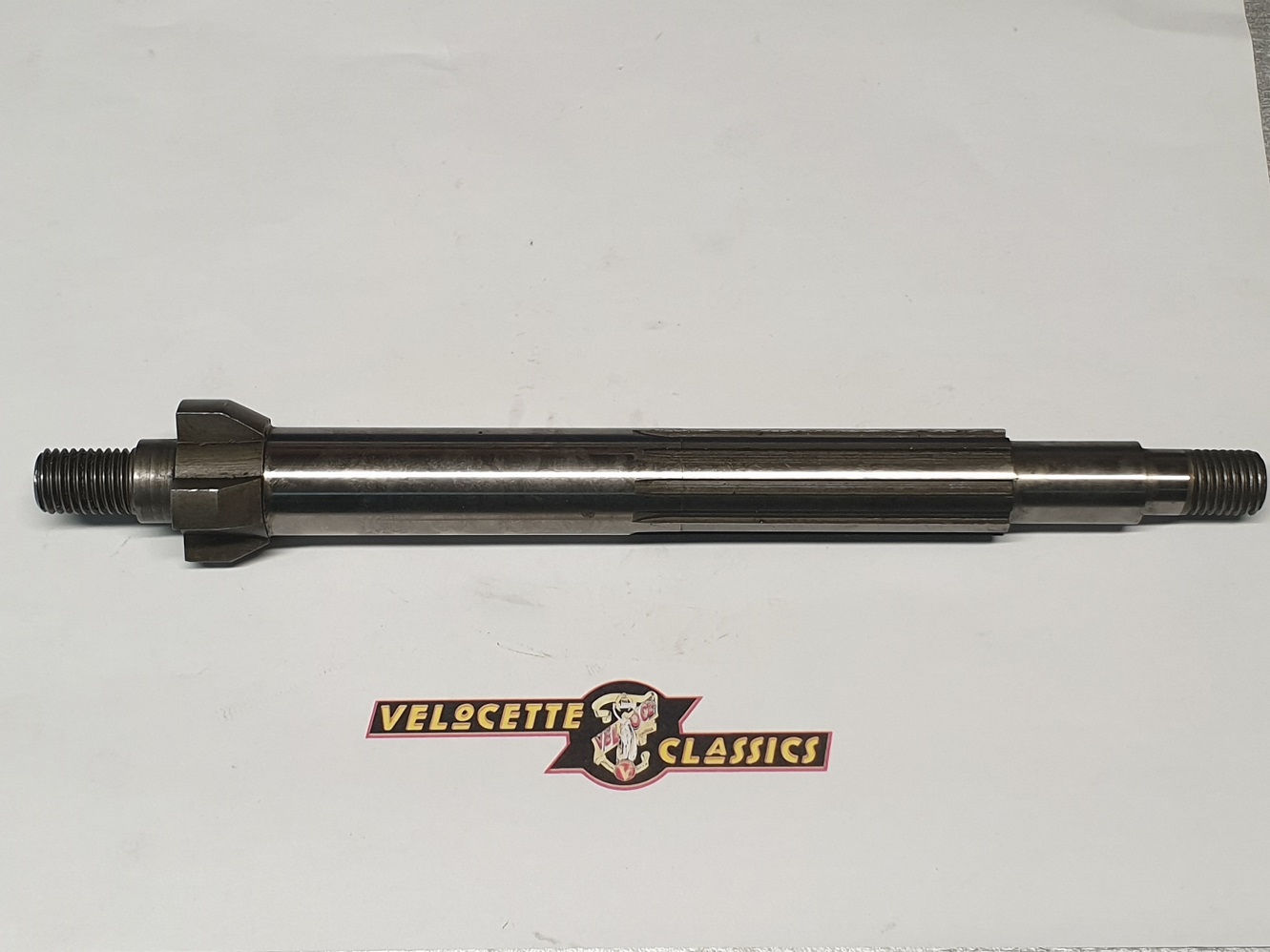 A 293/2 Oil tank filter return tube - These are for the swing arm oil tank and are now made in Stainless Steel rather than aluminium. They are the longer 6 7/8" version.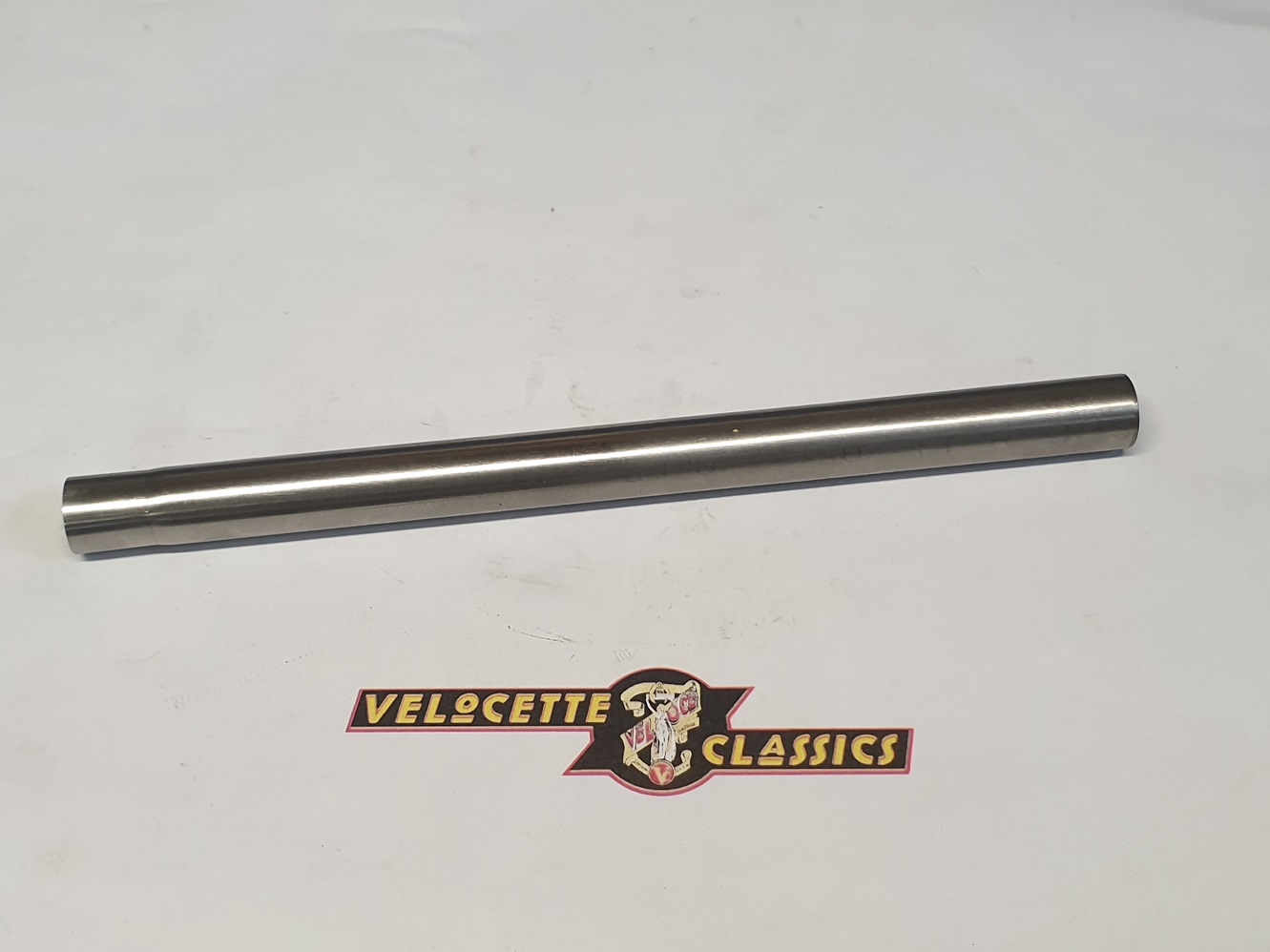 BK 32 Gear selector fork pin. If your gear selector fork pins are worn then this will cause problems with gear selection, so change them to get the best from your Velo gearbox.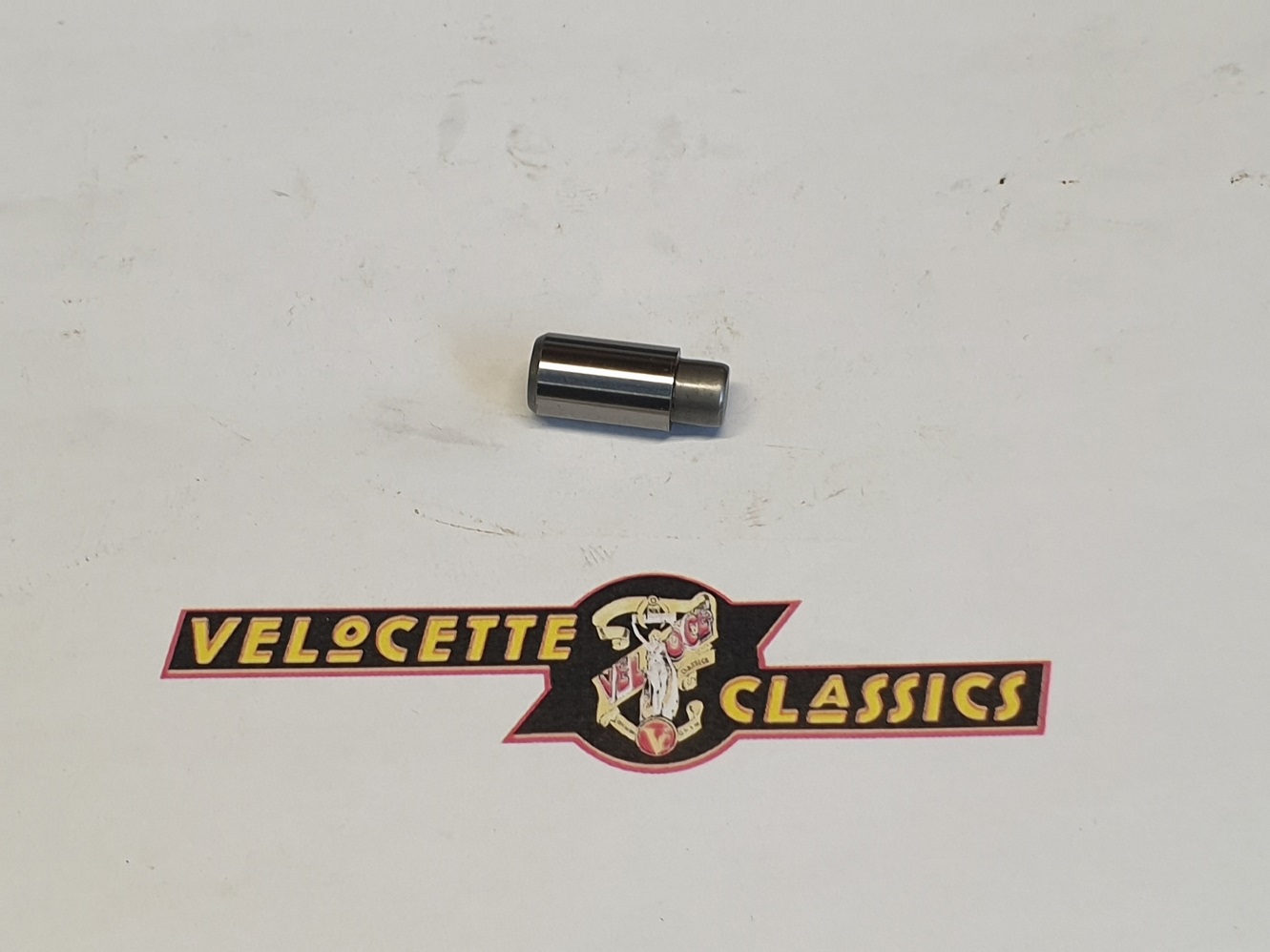 F 249/2 Front fork top cross member/yoke. These are the later version of the top yoke with the strengthening ribs on the underside, as made for the Thruxton and Clubman models but will fit all models with the Velocette telescopic forks.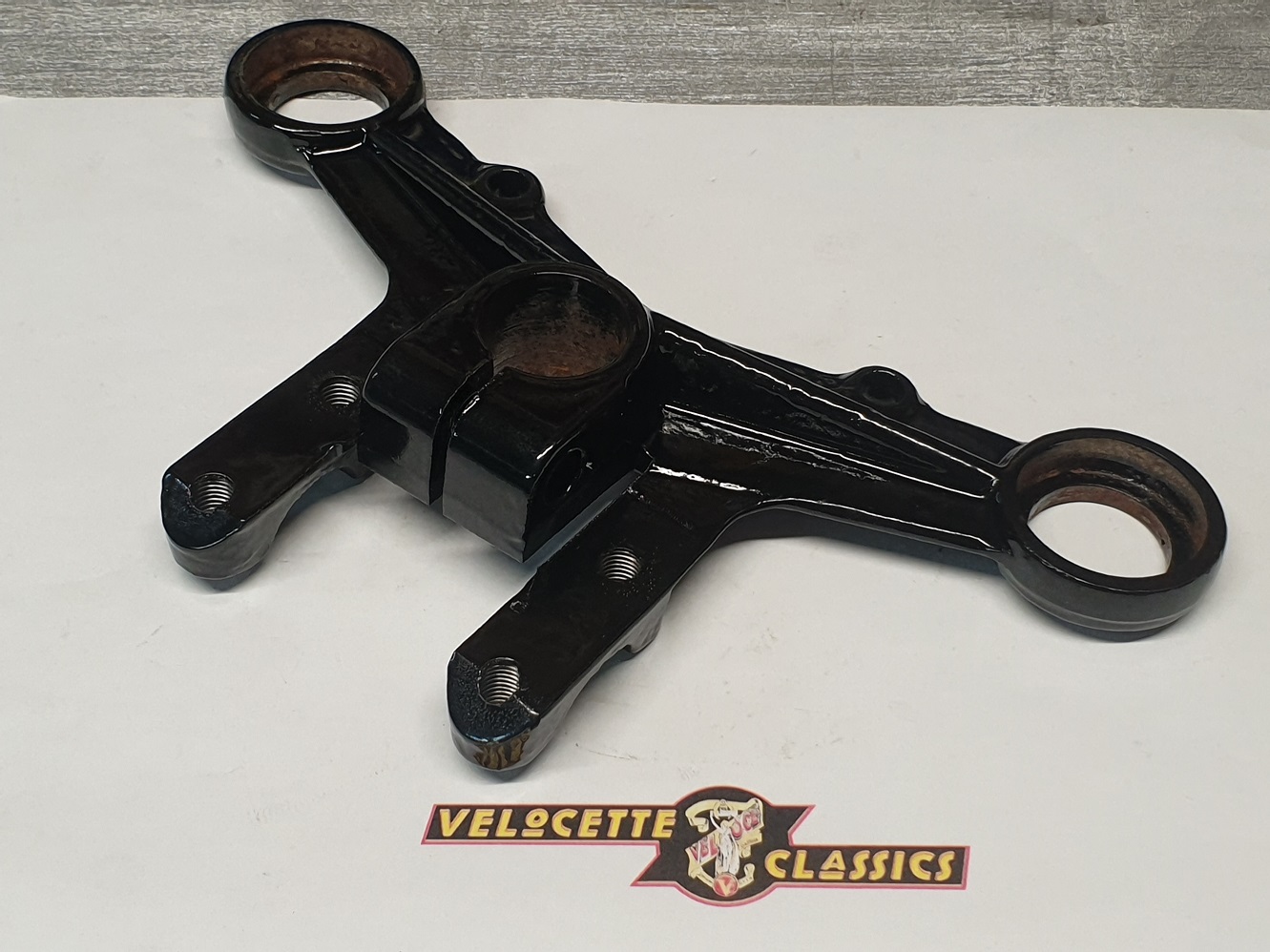 FK 246S Steering damper pressure disc in Stainless Steel. I now stock all the various steering damper components in a stainless steel version along with the original mild steel type.
VC 162 Lucas 529 rear lamp unit. These weren't used on many models but were found on some Velocettes between 1946 and 1950. Usually models fitted with Dowty front forks. They have three studs on the rear for fixing in place.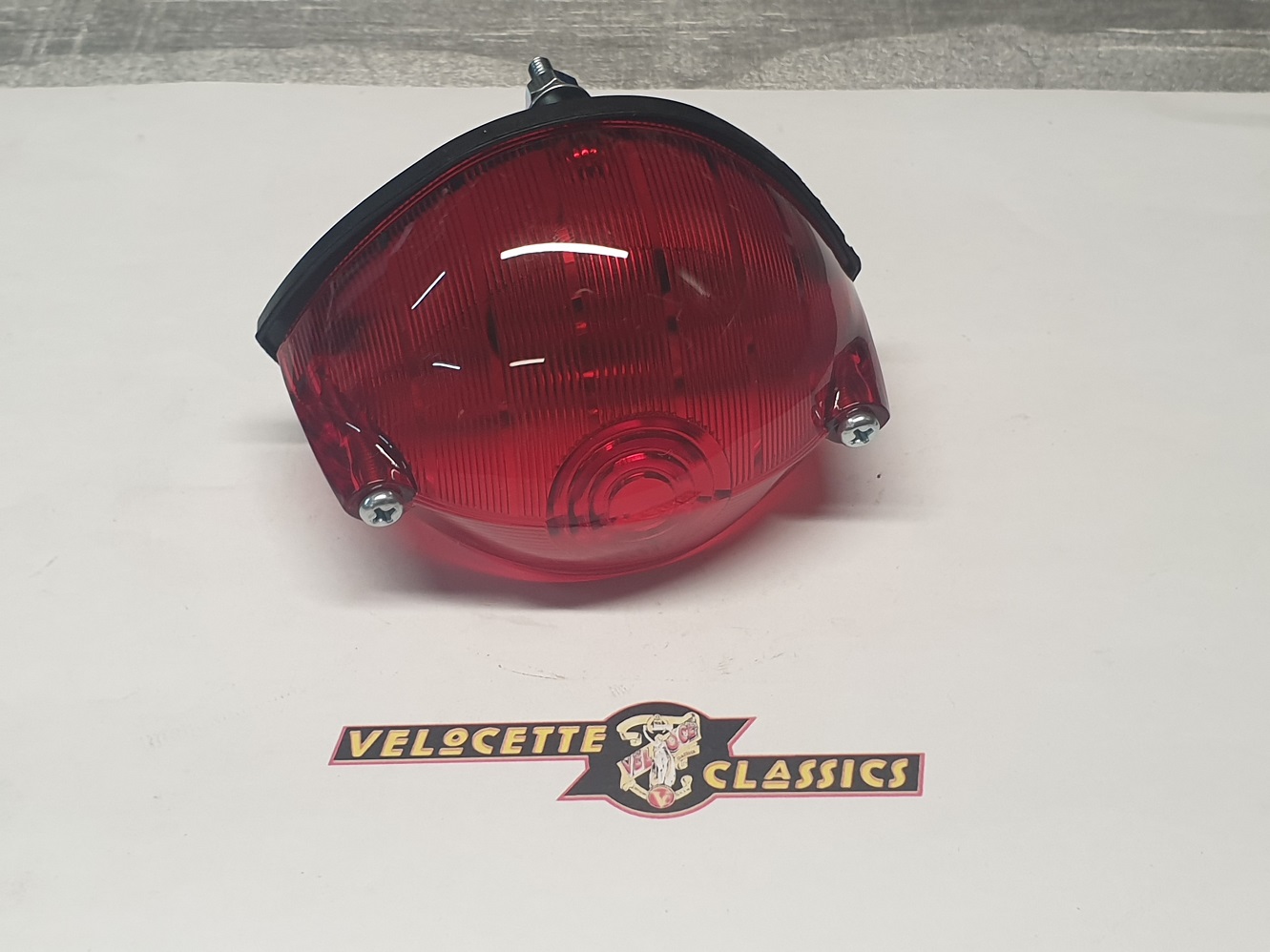 I have several more new parts being made at present, some which haven't been available for many years now, so I will let you all know when these become ready for sale. I am also working on quite a few parts for the early cammy models and I intend on making more and more parts for these in the future. If there are any parts in particular that you think would be good to have again or you are short of to finish your restoration, then please just get in touch and I will see what can be done. mark@velocetteclassics.com
Take care and safe riding.
Tanks Classics - Keeping Velocettes alive and on the road