I have a selection of petrol taps for sale in my webshop, they are all 1/4" X 1/4" BSP threads for all the Velocette petrol tanks. They cover most of the styles used by Veloce Ltd but as we know they kind of just used what was available at the time. The early ones used a brass round lever type and the ones I sell are very similar to the originals, however are now ethanol proof and have a brass filter mesh to help prevent detritus going into the engine.
A2/3 Round Brass lever type - UK Made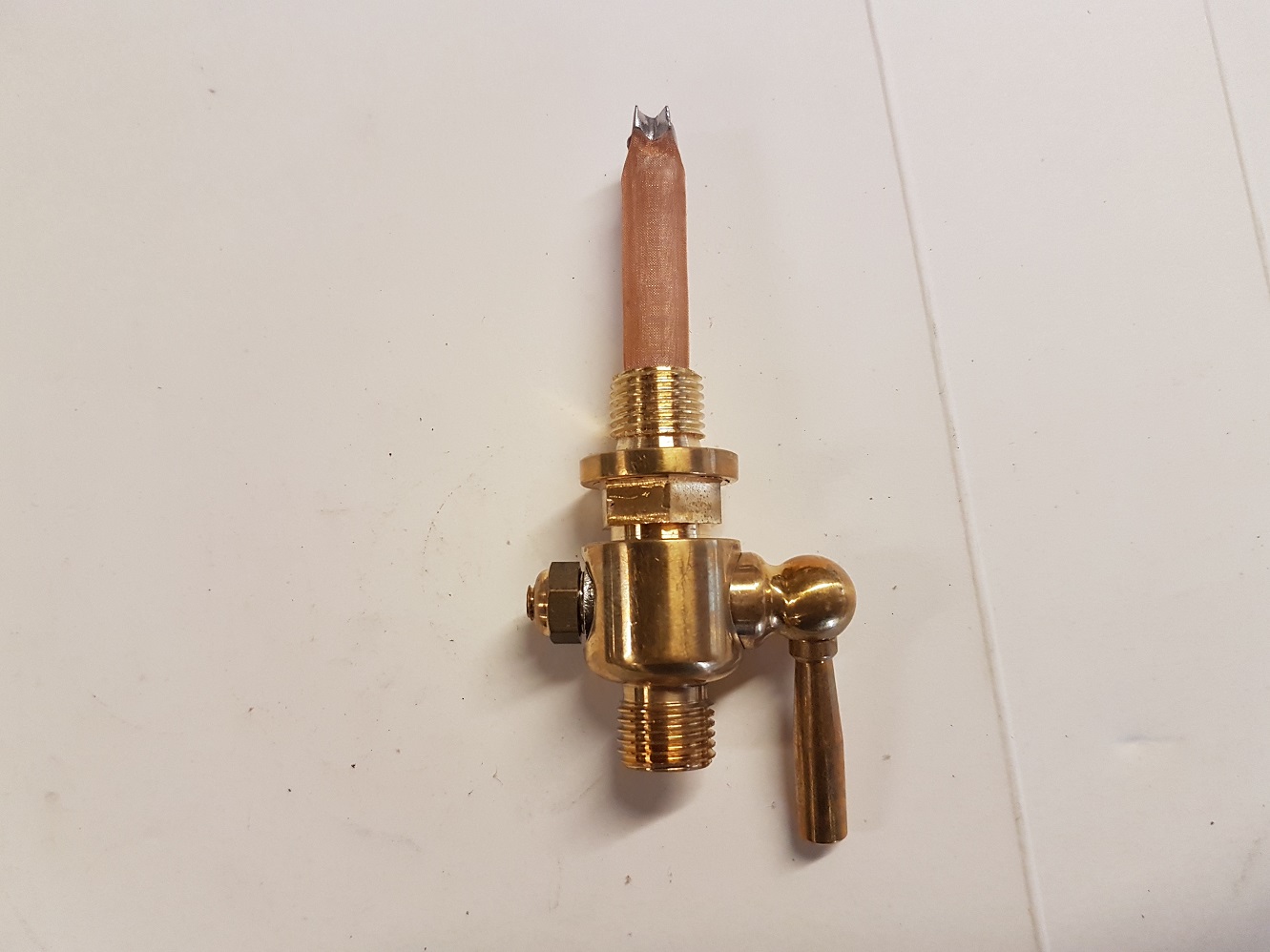 The next popular tap is the Ewarts Pull for on brass tap. The plunger is pulled out to open the tap and twists to lock it in the On position. These have the Ewarts name stamped on the side.
A2/3E Ewarts Petrol tap Brass - UK Made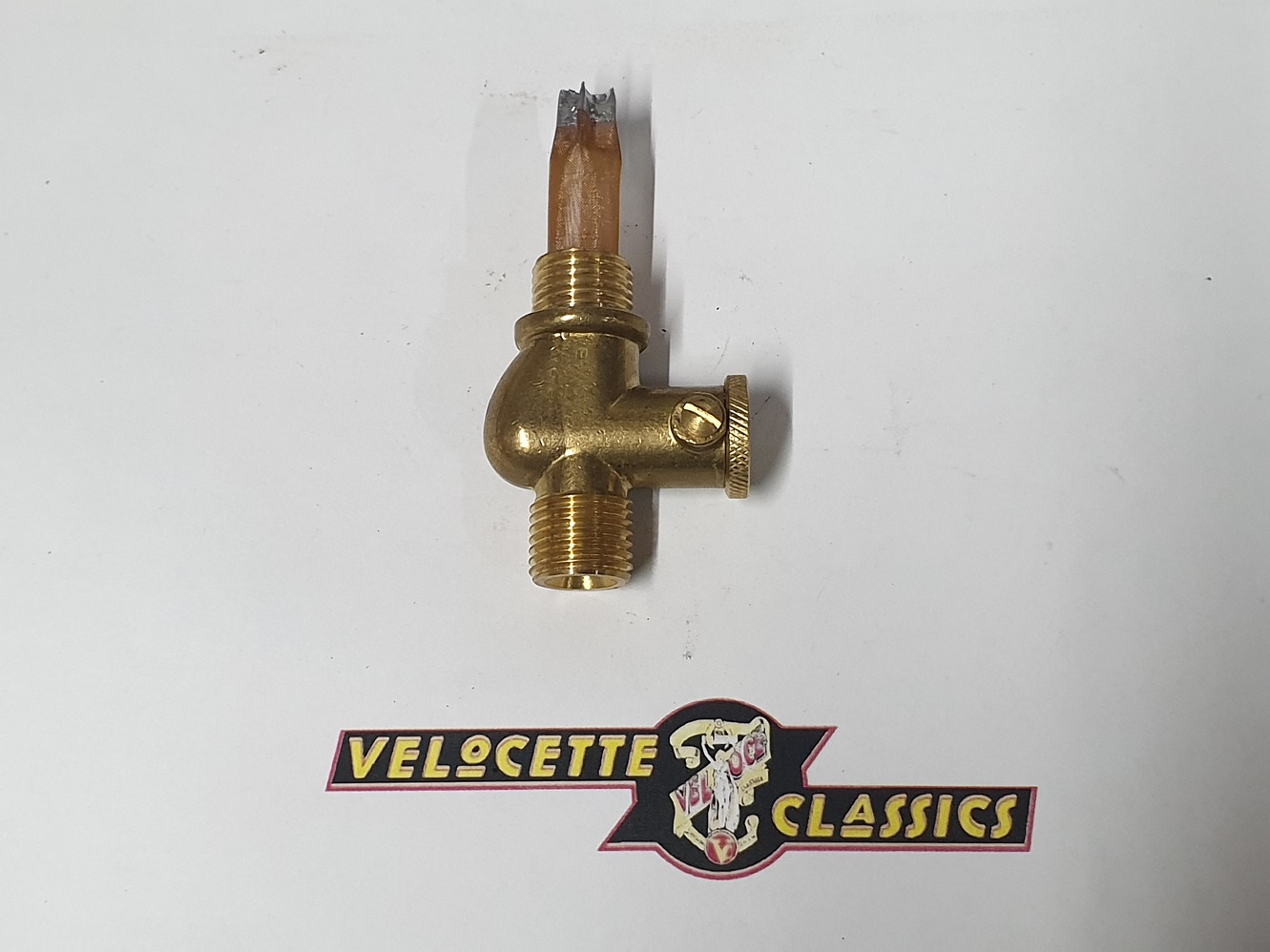 A cheaper alternative is the flat lever type tap, again this is ethanol proof (as all the taps are) with a mesh filter. There is a main tap and a reserve tap in this type.
A2/6 Flat lever Petrol tap - Main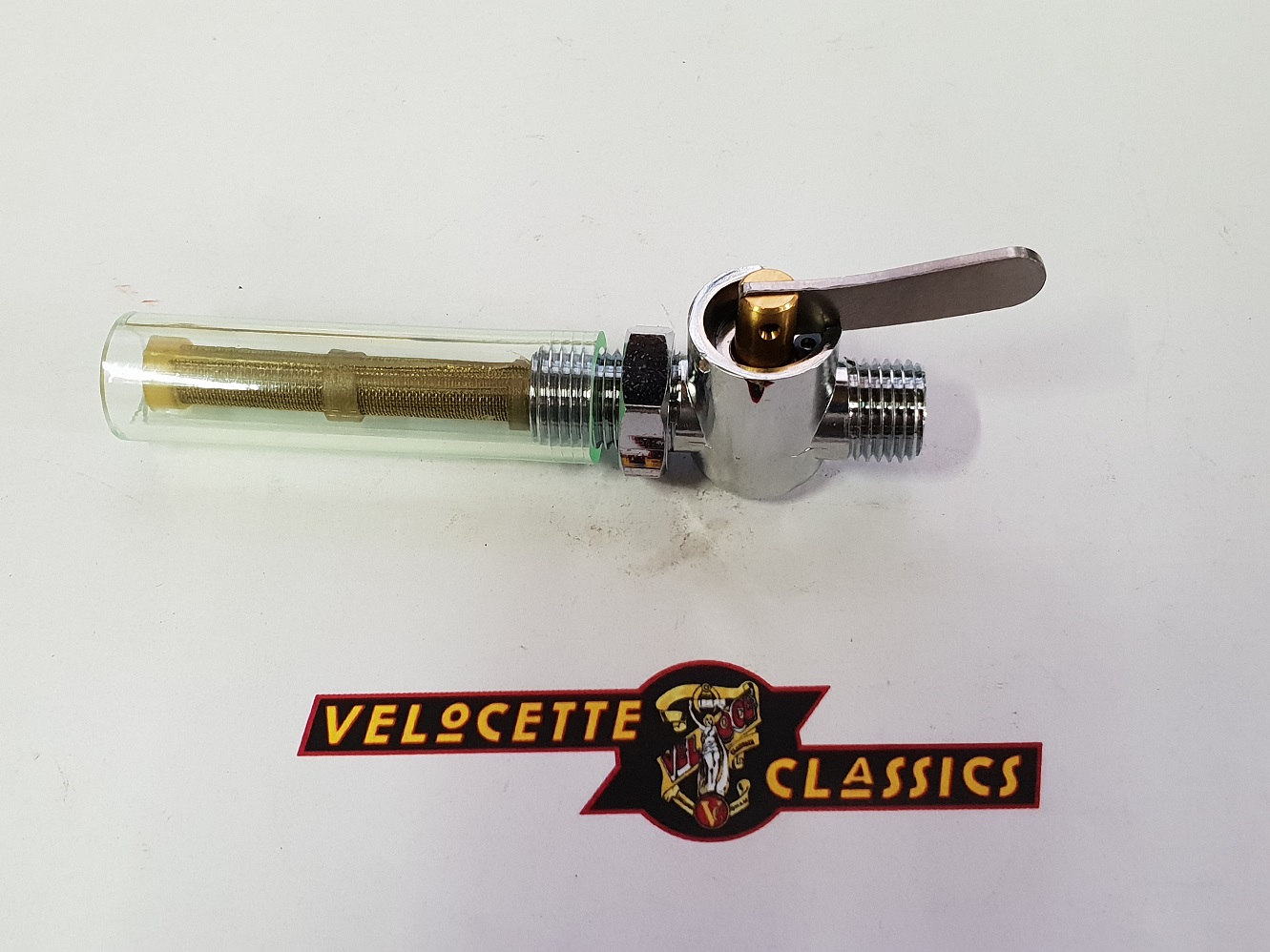 One of the best looking and the one that I use on most of my bikes is the CNC made, brass petrol tap with bright Nickle finish. These are a well made tap and I have not had any issues with these with thousands of miles covered.
A2/6SS Round lever CNC petrol tap - UK Made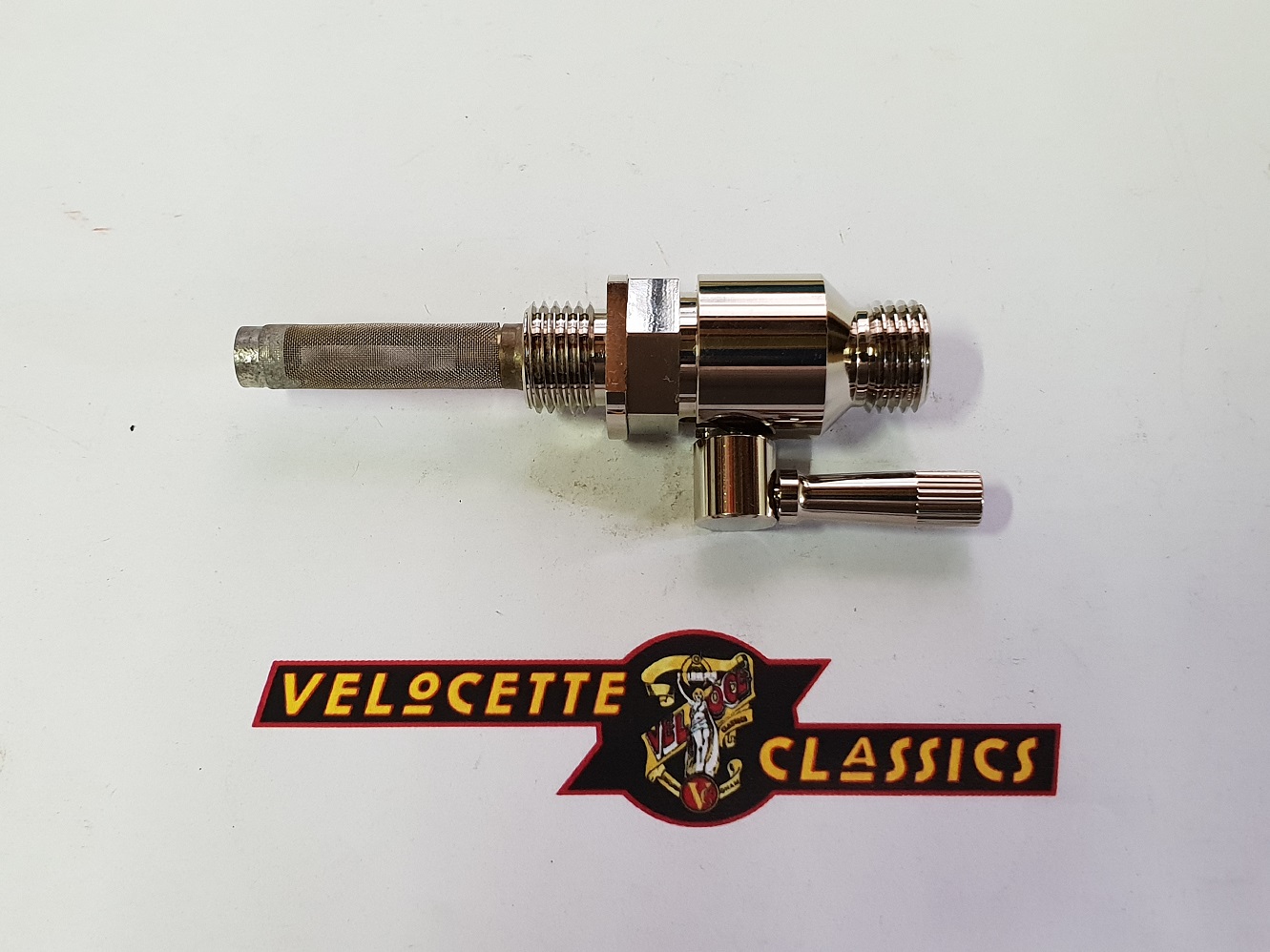 The last one I have in stock is the BAP type petrol tap, mainly used by Triumph but they are a good tap with a nice easy action to turn on and off. There is a main tap and a reserve tap
A2/6B Petrol Tap - Main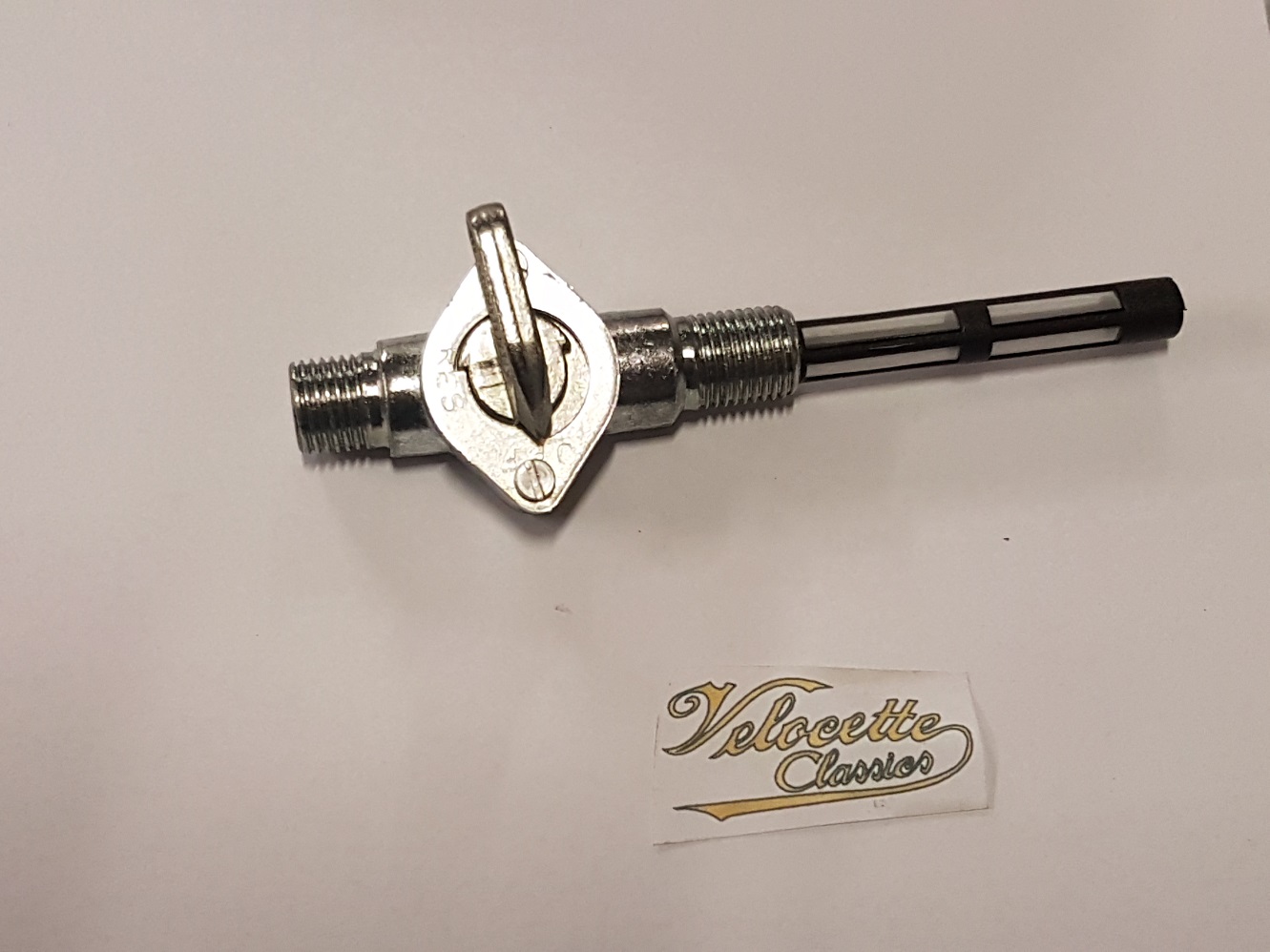 So it is really a personal choice on what petrol tap you use on your Velocette, but I use all these on various bikes I have and they all perform as expected and are not affected by the rising ethanol content in todays petrol that we have to use. I have all the petrol pipe connectors available also, such as straight fitting, 90 degree elbow fitting and T piece connectors along with 1/4" BSP dowty sealing washers, so have a look on the website for more details.